What's your story Gabriel?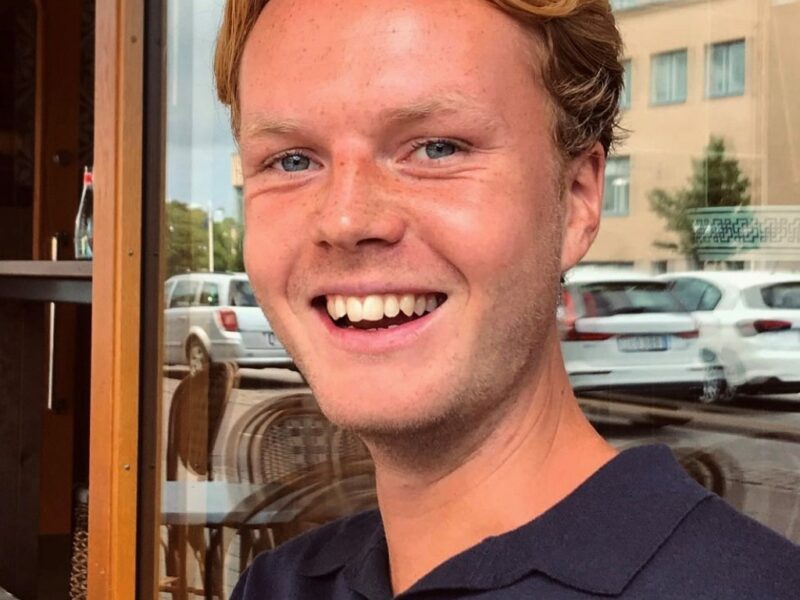 Hello, who are you and what brought you to INVERTO?
My name is Gabriel and I'm 25 years old. Born and raised in the Gothenburg, Sweden!
Prior to joining INVERTO I studied a double degree master in Innovation and Industrial Management at the University of Gothenburg and Luiss Guido Carli in Rome. During my bachelor's I also spent a semester at SMU in Singapore. I am truly grateful that I have been able to travel and experience these different cultures during my time as a student!
Besides my studies I've been working within various interesting topics. I coordinated logistics at one of Sweden's largest OEM companies, took part in the development of an AI for a voice-enabled software application as well as led projects aimed to help organizations increase their sustainability awareness.
Throughout my life I've devoted a lot of time to music and football, and I have no plans of changing that. Moving to Stockholm I had to leave my hobby band behind – however, I've been warmly welcomed into a new football club. Maybe at some point I get the chance to make some music with my fellow colleagues in Germany!
What are you doing at INVERTO?

I'm a Consultant as of September. Right now, I'm taking part in a super interesting project – helping a biopharmaceutical company improve their operating model within indirect procurement. Moreover, internally I take part in developing INVERTO's knowledge within sustainability. For me that is a very important topic!
Do you have a favorite place (country, city, room ,..)?
Here I'm very torn! I'll always have a soft spot for Rome – I had a wonderful time there as a student and you'll never get tired of its beauty. However, the gold medal must simply go to Sweden's archipelago on the west coast. There is simply no better place to spend your summer vacation!
Which secret would you like to give up?

I'm the odd bird that doesn't drink coffee.
If you could choose, which supernatural power would you like to have?
I wouldn't mind controlling the weather – more sun for everyone!
Do you have a special ritual at work?
Three fruits a day!
Which concert have you visited lastly?
Last week I was in Malmö over the weekend after visiting the Copenhagen office. I saw a band called No Suit In Miami at a club. Never heard of them before but they had a really nice vibe!
Discover further People Stories