Creating added value with sustainable procurement
Sustainability is the order of the day. To protect our earth and climate we need to live and produce in a climate-neutral way in future. Political authorities already defined clear goals. Legal requirements contribute to climate neutrality, but in most cases go far beyond this. In many countries, companies are already obliged to take environmental and social standards into account and to monitor compliance with them along their own supply chain. The European Union is planning a Supply Chain Act, too.
Procurement, with its interface function to the supply chain, plays a central role in making its own production sustainable and reducing the company's carbon footprint. This challenge holds opportunities, because sustainability can become a real value driver. For this to succeed, you should rethink the topic: do not focus solely on the risks. Look for ways to make your products better and your processes more efficient. Our experts for sustainability and decarbonization will accompany you on this path.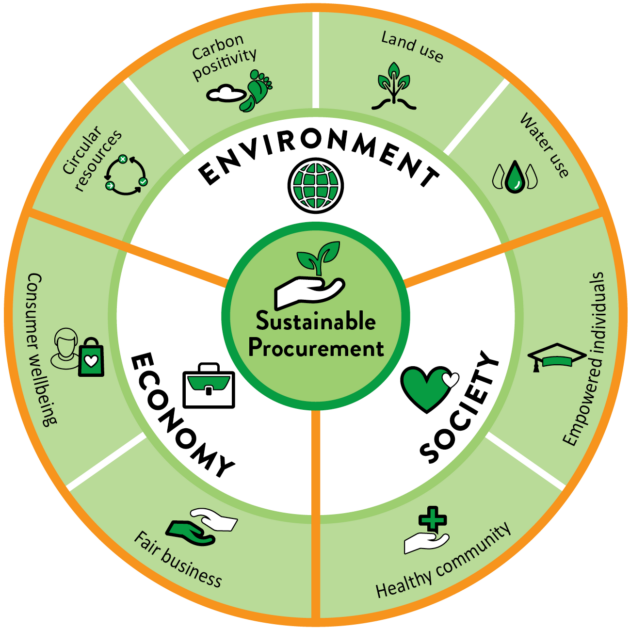 Making sustainability a key pillar in procurement helps to boost your company's performance and improve the quality of your products. It can make your company more innovative and at the same time mitigate risks.
An intelligent sustainability strategy can trigger a development push in your company and release potentials:
Innovate & increase business performance, improve product quality
Better understand and meet customer expectations
Create a positive brand reputation as a basis for pricing and employee recruitment
Be a role model and build stronger ties with relevant stakeholders
The dimensions of sustainable business
At INVERTO, we define sustainability – in accordance with the United Nations guidelines – on the basis of the three pillars of environment, economy and society.
All of the Earth's environmental systems should be in balance, while natural resources are consumed only at the rate at which they are replenished. Environment is defined by the four dimensions of circular resources, carbon development, land use and water use.
Universal human rights apply to all people. Everyone should be able to meet basic needs, i.e. have access to sufficient resources to keep their family and community healthy and safe. Society is represented by the two dimensions of health and agency/participation.
Societies around the world should be able to sustain their own well-being and meet their needs through circular and intact economic systems. The economy includes the dimensions of consumer welfare and fair business practices.
Sustainable management includes decarbonization
We are supporting clients across all industries to reduce their carbon footprint. With our best in class approach, companies are able to identify, prioritize and implement measures in order to reduce their emission. Our decarbonization approach includes four structured steps:
Establishing transparency on carbon footprint per category and supplier
Jointly defining carbon reduction measures
Prioritise the measures and develop the roadmap
Continuously measuring implemented iniatives and carbon footprint reduction
The time is now to take immediate actions to reduce carbon footprint in the supply chain. We support you in finding your way to a carbon-free future.
Sustainability in procurement: This is how INVERTO supports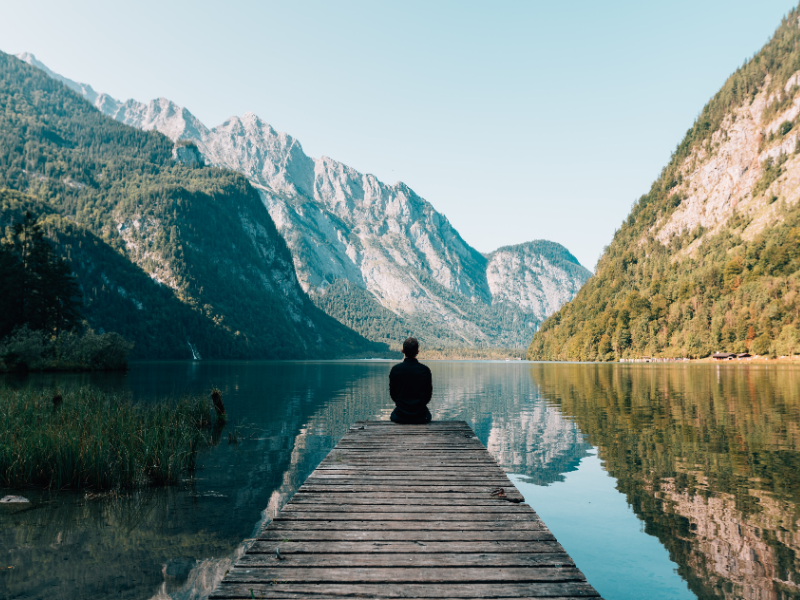 Analysis
With the help of our Sustainable Procurement E-map Index, we analyse your procurement. Benchmarking shows where your company stands compared to typical companies in your industry. The E-map assesses your procurement department in six dimensions from Governance & Strategy to Supply &
risk management
.The next step is to examine the sustainability of your entire supply chain by assessing suppliers against the dimensions shown
above. This is done with the support of a database and - depending on the criticality of the supplier - through on-site visits.Based on your procurement strategy as well as your company's overall sustainability goals, we work with internal and external stakeholders to develop sustainability goals for procurement - comprehensively and prioritised. In addition, we define the use of suitable levers for an implementable initiative portfolio in a series of workshops.
Implementation
In the execution phase, we work closely with you to put the initiatives identified during the oppportunity assessment into practice. We optimise your procurement from sustainable sourcing to sustainable
supplier management
to optimising your business model.We support the development of strategic partnerships with new or established suppliers to increase sustainability in your supplier network. Furthermore, we accompany your
company in the implementation of an effective operating model for sustainable procurement and decarbonization.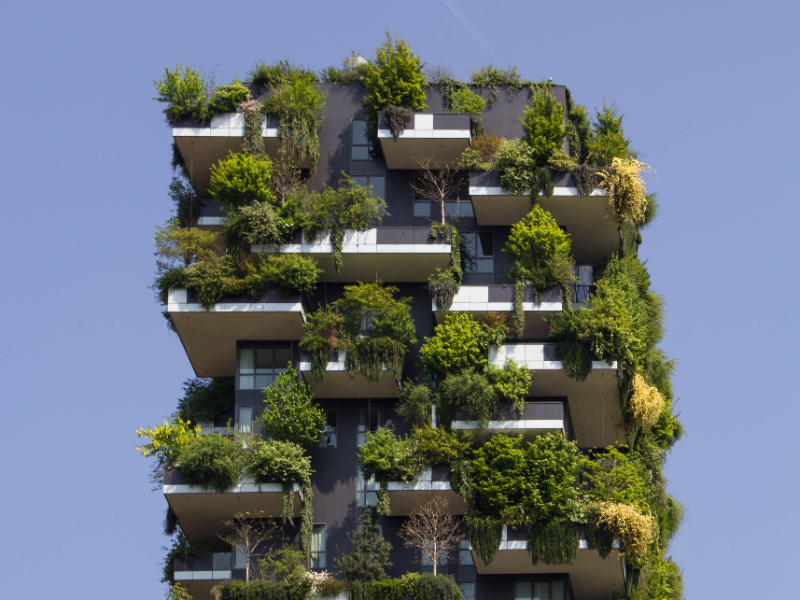 Performance & Change Management
The motivation of all employees is crucial for the realisation of sustainability goals. That is why we accompany your company throughout the entire assessment and execution phase towards sustainable procurement strategy. In addition, we design and implement key performance indicators for continuous review and optimisation in order to anchor the change in the company.
Meet our sustainabilty experts
Sustainable procurement insights