Procurement excellence for the
energy sector
The energy industry is undergoing significant change. The aim is to achieve completely CO2-neutral production by 2050 – as envisaged in the European Union's Green Deal – while keeping energy costs at a competitive level that is acceptable to end consumers.
Whether it is hydrogen, synthetic fuels or the use of renewable energies: energy companies that want to develop further need professional procurement in order to achieve innovation and cost excellence, ensure security of supply and establish new procurement and supply structures.
As a specialized consultancy for procurement and supply chain management, we can support you in this:
optimizing procurement and supply chain management through intelligent digital solutions
selecting and qualifying new suppliers and innovation partners in a targeted manner
developing and establishing a professional risk management system
creating measures for the strategic optimization of OPEX and CAPEX to reduce the cost of energy
realising cost reduction potentials in all product groups in order to reduce the cost of energy
ensuring the success of your employees through targeted individual further training
bundling project requirements intelligently and ensuring procurement performance in investment projects
Sustainability in the spotlight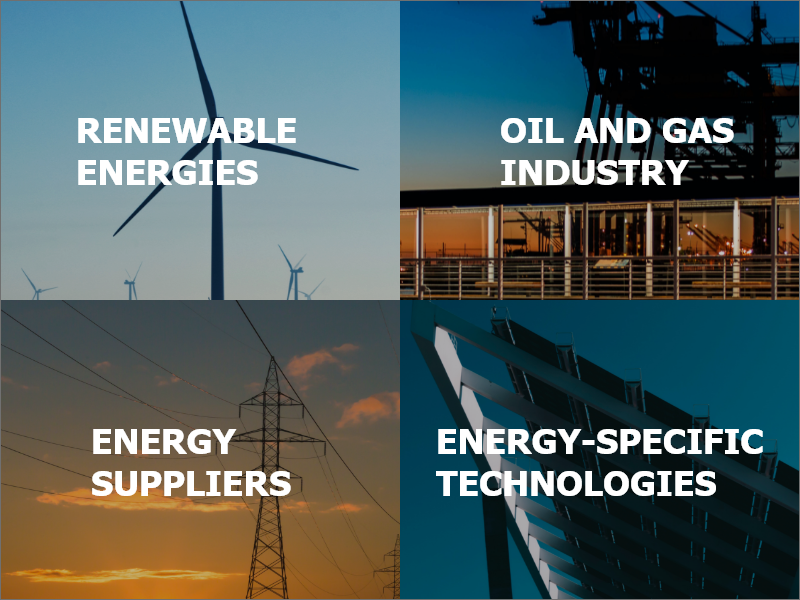 Climate-friendly transformation
On the wayto a
climate-optimized energy economy
, different sectors are faced with different issues. Thanks to our many years of experience, we know the specific problems and can competently support clients from all sectors in their transformation. As experts in procurement and supply chain management, we always keep an eye on
reducing the cost of energy
.
Our services in the energy sector
Selected clients from the power & utilities sector


Our power and utilities experts
Our insights in power and utilities