Procurement consultancy in technology,

media

and

telecommunications
From large internet firms, media companies, online portals and social networks to other mobile and online services, no industry is currently as fast-moving and shaped by change as the digital market. In-depth specialist knowledge and proximity to industry trends are prerequisites to succeed in this dynamic field.
Digitization is changing the industry from the ground up. In particular, rapidly growing digital platforms such as Pinterest, XING or HolidayCheck are visited more and more frequently on mobile devices like tablets and smart phones and so-called 'second screen' media consumption continues to grow. This rapid market growth requires the continuous adaptation of business processes to ensure competitiveness.
How do we proceed in TMT-Consulting?
The priority for many internet companies, online portals and networks has been almost exclusively growth, so they have now reached a level of maturity where their profitability and therefore the professionalisation of their business processes is now gaining in importance. Many of these business models are based on complex interactions with a wide range of external partners.
Our industry project experience shows that internet companies can reduce costs and complexity, unlock significant competitive advantages and ensure the success of the company in the long term through customised procurement management. Our industry expertise helps you to implement these advantages.
We identify and evaluate your most important interfaces and help you to manage them successfully for the long term. By identifying possible savings and developing potential, you can not only reduce your costs but also increase your profits.
In addition to the fields of marketing, virtual services and IT services, effective savings can also be made through tenders and negotiations with CEP service providers. Companies with an online shop are facing steadily increasing shipping costs. We find solutions to make package distribution economical for the long term and reduce shipping costs. Thanks to our expertise, we know the different levers that we can use to best improve conditions for purchasing CEP services.
We achieve transparency in terms of relevant markets and create the necessary scope to support you in efficiently and cost-effectively introducing new business models, such as an infrastructure for data management and integration to monetise data. We conduct strategic negotiations with service providers such as providers, agencies and social media platforms.

Selected clients from technology, media and telecommunications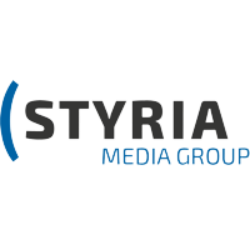 Our experts in technology, media and telecom
Our technology, media and telecom insights