Efficient procurement optimization in the

financial sector
Hardly any other industry is as affected by digital upheaval as the financial sector – new players are constantly entering the market and fintechs are serious competitors. Keeping up with technological innovations and helping to shape the future of the industry is the biggest challenge for most banks and insurance companies.
Through procurement optimisation, financial service providers can not only achieve significant savings that have a direct impact on success and liquidity, professional procurement is also an important savings partner in the development and implementation of future strategies and trends, such as in the area of digitalisation.
Procurement optimization for regional and international banks and insurance companies
As a specialised procurement consultancy, we advise both regionally based banks and insurance companies as well as internationally positioned groups and banking institutions on optimising procurement costs and meeting demand. Thanks to our many years of experience, we know the challenges in the financial services sector.
We have therefore developed sector-specific organisational concepts, commodity group strategies and procurement levers with which we can achieve significant and sustainable successes that have a noticeable impact on our clients' overall results.
How do we proceed when counseling financial service providers?
The product groups relevant for financial service providers can basically be classified into three categories: IT & telecommunications, services and general administration & facility management. Since these commodity groups are not part of the value added, they are often also listed under the term "Indirect Spend". Specifically, these are external expenses for IT programming, hardware and software, marketing, information services and facility management, among others.
IT & Telecommunications
Marketing Procurement
Facility Management
In addition to developing concepts, we also act as an implementation partner: once potential savings have been identified in the commodity groups, we support you in implementing them and, if necessary, in switching to new suppliers. To ensure sustainability, we establish new processes on request and ensure that contracts with suppliers deliver the savings achieved and the required quality standards. Our results will be visible in your liquidity, which is why we also let ourselves be measured by the success of our work when setting our fees.
Demand consolidation in the context of large and highly distributed branch networks is often a particularly great challenge for the procurement of banks and insurance companies. We analyse your processes and communication channels, develop new, efficient procurement processes together with you and establish them in the company with your specialist departments. To practice and consolidate processes, we conduct workshops and process simulations with all employees involved in your branch network. For the corresponding digitalisation and anchoring of the new procurement processes in your overall organisation, we look for suitable IT service providers for you or accompany you during the software implementation in the existing system.
The financial industry is developing rapidly. Fintech companies have long been among the major players in the market – and they are constantly changing the market with new technological innovations. Keeping up with these developments and driving new developments themselves is a major challenge for many banks and insurance companies. We support you with our expertise in the digitalisation of your services and help to drive digital innovations in your company.
The procurement function is subject to constant change and with it the requirements for procurement staff. We help you to train your own employees for the newly required qualifications. Our services range from the analysis of qualification needs to interactive training in face-to-face or web-based events. Training programmes are customised for your employees and tailored to your company. Our trainers are experienced procurement experts know the financial sector and its specifics well.
Selected clients from the financial sector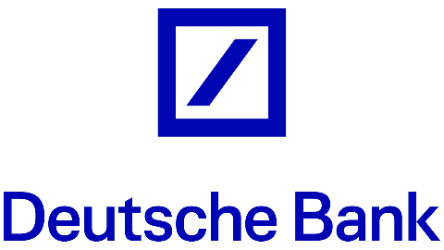 Our financial expert
Our insights from the financial industry