Global changes making digital transformation an imperative
Digitalization in procurement is undergoing significant transformation as companies adapt to global changes. The volatility of markets and uncertainties in the supply chain have made digitalization imperative.
Additionally, the increasing emphasis on sustainability has compelled organizations to integrate digital solutions into their procurement practices.
However, executing successful digitalization strategies poses challenge for many companies. The complex nature of procurement processes, coupled with the need for seamless integration of technologies, often leads to implementation failures. Companies must navigate this landscape carefully and address key factors such as data management, system interfaces, and cross functional alignment of targets, processes and responsibilities to achieve successful digital transformation in procurement.
The business case for digital procurement
Embracing digitalization effectively offers numerous benefits for procurement operations. Companies gain enhanced visibility across the supply chain, optimize sourcing and procurement processes, automate manual tasks, and make informed, data-driven decisions. By leveraging technology, organizations can streamline supplier management, improve cost efficiency, mitigate risks, and foster innovation. Advanced analytics and artificial intelligence empower companies to gain insights, forecast demand, optimize inventory levels, and enhance supplier performance. By harnessing these capabilities, organizations can proactively respond to market changes, drive competitive advantage, and create sustainable procurement practices.
The procurement landscape is undergoing a digital transformation to address global changes and meet the demands of a dynamic business environment. Successful digitalization strategies require a holistic approach that integrates technology, data management, and collaboration. By embracing digitalization in procurement, companies can achieve improved operational efficiency, enhance supply chain resilience, drive sustainability efforts, and ultimately gain a competitive edge in the marketplace.
PROCUREMENT: LET'S GET REAL!
Our Expert Philipp on Digital Procurement
Organizational readiness and the right digital toolsets are closely linked key drivers for future success

Smart tools and processes
An overall thoughtfully designed toolset is essential to support procurement in its daily work. To increase efficiency and value, clear processes can be implemented, automized and robotized.

Organizational readiness
Procurement is developing the right capability and know-how to mobilize and train teams on how to work in the future in terms of culture, collaboration, adoption of new technologies and co-working with robots and with and an external innovation ecosystem

INVERTO's Digital Navigator
INVERTO's Digital Navigator serves as a valuable enabler for clients as they make critical decisions regarding their digital strategies.
With the guidance of INVERTO's Digital Navigator, clients can navigate the complexities of digital transformation in procurement with confidence. The structured maturity assessment, actionable recommendations, transparent cost estimations, and implementation roadmaps empower clients to make strategic decisions, bridge gaps, and unlock the full potential of digitalization to drive procurement excellence.
Structured maturity assessment and recommendations to close gaps

With a structured maturity assessment, we help to identify gaps in the digital landscape and provides actionable recommendations to bridge those gaps effectively. The process begins with a comprehensive evaluation of the client's current digital maturity level. Through this assessment, we identify areas requiring immediate attention and matches them with appropriate digital tools and solutions. By prioritizing the action list, clients can focus on the most impactful initiatives that align with their business objectives

ROI calculator for digitalization cases ensures transparency in savings & costs

Transparency is a key aspect of INVERTO's Digital Navigator, achieved through the implementation of a Return on Investment (ROI) calculator. This tool enables clients to estimate potential savings and costs associated with digitalization efforts based on their specific circumstances. By providing customer-specific savings estimations, the ROI calculator empowers clients to make informed decisions regarding their digital transformation investments.

Clear action lists and implementation roadmaps for Procurement Digitalization

To ensure a smooth implementation process, our team delivers clear action lists and implementation roadmaps. These documents outline the critical milestones and necessary steps for successful procurement digitalization. By identifying milestones and developing resource planning strategies, we help our clients to allocate their resources effectively, ensuring a streamlined and efficient implementation process.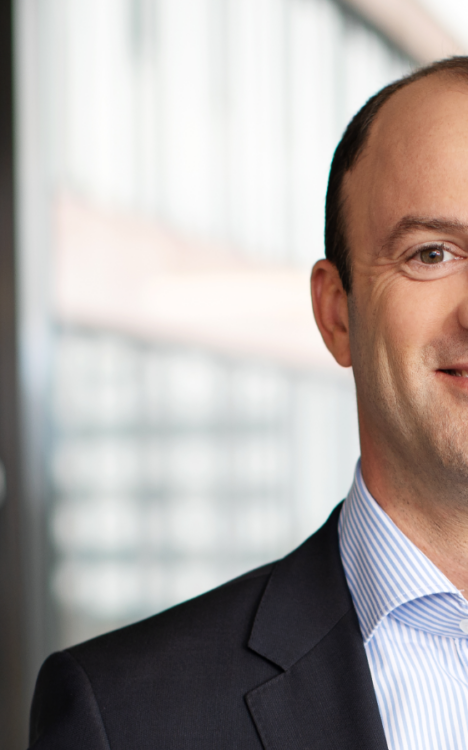 Innovation cycles are getting progressively faster, and the opportunities even more extensive. There is agreement on the need to apply and scale technology responsibly and quickly. People remain the decisive factor.
Philipp Polterauer, Managing Director - INVERTO, A BCG Company
Our experts in digital procurement
Our digital procurement insights