Exploiting potential through

cost optimization
Procurement has become more complex in recent years. The familiar matrix of price, quality and availability has been expanded to include the dimensions of sustainability and capital commitment.
Today, digital solutions already provide support in many areas, but they require an intelligent strategy and control to generate real benefits.
Procurement managers need clear goals derived from the overall strategy in order to meet the diverse requirements in the best possible way.
With more than 20 years of experience in supply chain and procurement consulting our experts will be able to help you to identify potentials for cost reduction and offer you full support in implementing measures to reduce your procurement costs.
PROCUREMENT: LET'S GET REAL!
The INVERTO

VALUE PROTECTOR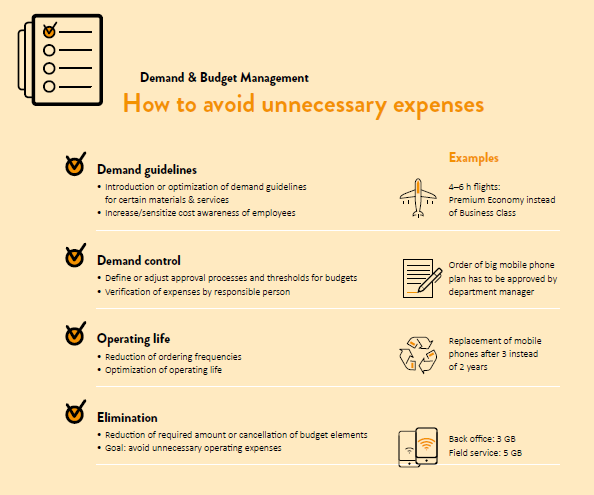 As part of our potential analysis, we segment and analyse the costs for all procurement goods, purchased products and services by commodity group. We consider both direct and indirect requirements and take into account the current procurement and market situation.
With our benchmarking approach, we have the appropriate strategy to deliver best-in-class solutions in your industry for your entire procurement organisation or for selected resources. In doing so, we do not work with across-the-board cuts, but examine within the framework of demand management what your expenditure structures are like and where there is a need for optimization. As a result, you receive concrete information from us on which cost savings can be realised.
Effective procurement creates value for every company
After the analysis phase, we work hand in hand with your procurement staff to analyse the identified potential. To do this, for example, we sound out the procurement markets again and enter into negotiations with your suppliers or qualify new suppliers if necessary. Especially in today's world, where remote working from the home office has become indispensable, online auctions are a valuable means of acquiring new suppliers and creating new competition among established suppliers. We would be happy to develop suitable concepts with your employees and implement online auctions.
Cost reductions can be achieved relatively quickly in many areas – within a few months. They increase the profitability of your company and have a direct positive impact on the margin. In addition, the freed-up funds are available for investments and thus pave the way for innovations and higher value creation. The goal of our projects is always to build your team into real partners in value creation. To this end, we also offer individually tailored further training in procurement.
Our cost optimization insights
Our cost optimization experts