What's your story Marco?
Hello, who are you and what brought you to INVERTO?
My name is Marco, I am 33 years old and I was born in Mantova, a small town close to Garda Lake. After graduating at high school in Classical studies, I chose to start Business Administration at Università Cattolica of Milan. During my Master's Degree I participated in exchange programs at University of Alberta (Canada) and LIBA University (India). After my Bachelor and Master graduation, I joined Accenture within sourcing and procurement practice as business analyst and I grew within the company reaching the role of Manager. During the 8 years in Accenture I took part in several international projects in food, fashion and retail industry covering the role of project manager for procurement operating model transformations and delivery lead for spend optimization initiatives guiding internal Accenture team for activities deployment. During the university years I also started playing tennis and ski, which I regularly practice during my free time. In 2022 I decided to join INVERTO to increase my procurement expertise in a strategic firm and be fuelled with new motivation and energy in a company with an extraordinary corporate culture.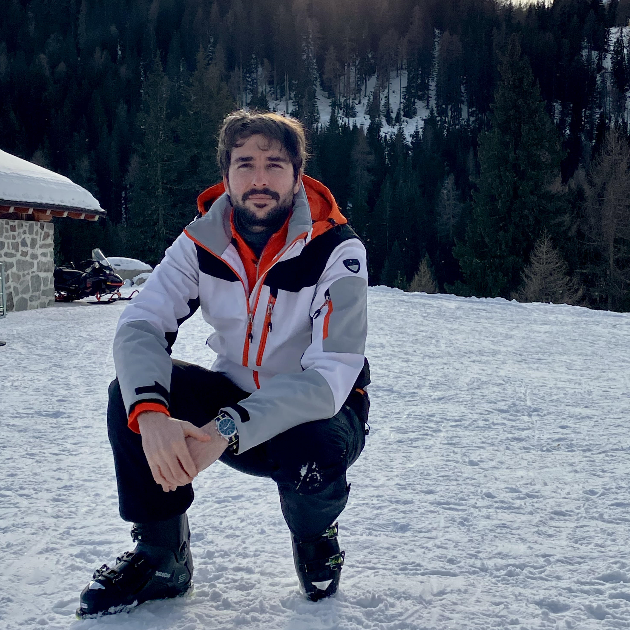 What are you doing at INVERTO?
I am Project Manager in the Milan office. So far, I'm supporting a manufacturer of components for aeronautical and aerospace industry owned by a Private Equity in performing a Cost optimization opportunity analysis. What makes great all projects at INVERTO is the possibility to operate in different industries and the opportunity to work together with an extremely motivated, smart and qualified team.
What was your best birthday present?
One of the best birthday gifts I have ever received was a summer vintage car tour with a white 1976 Triumph Spitfire convertible on Garda Lake. I am really fascinated by vintage cars and having the possibility to drive on the hills with the amazing view of the lake was pure energy.
Do you have a favorite place?
Mountains had always a special place in my life, since I have started skiing my favourite place has become Madonna di Campiglio, a small village in the Dolomites famous for its long slopes, breath-taking landscapes and amazing Sacher Torte.
You found the job of your dreams at INVERTO, of course  – if INVERTO wouldn´t exist, what would you have become?
Few years ago I started to get passionate about the culture of wine. My dream would be therefore to be a wine producer.
Which concert have you visited lastly?
Last concert I attended was in summer 2019 in Milan, the singer was "Gazzelle", an Italian Indie-Pop music performer. Hot temperature but a very exiting concert.