What's your story Michael?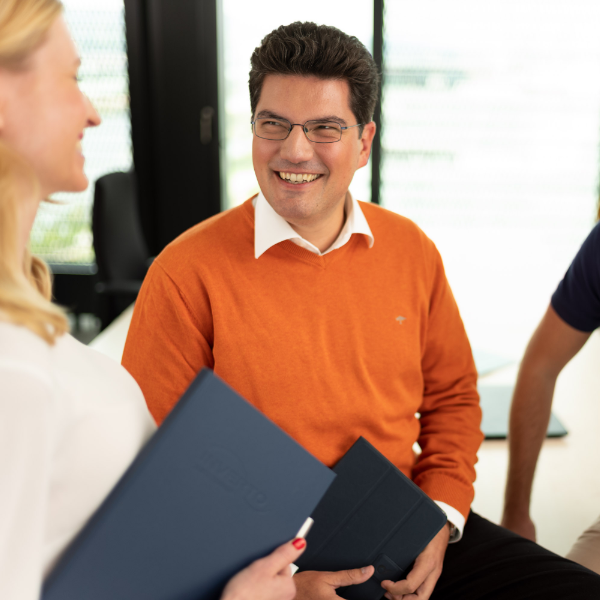 Hello, who are you and what brought you to INVERTO?
My name is Michael Strohschneider. I'm 38 years old and originally from Vienna.
I became aware of INVERTO through an article in "Cash" (a trade magazine from Austria), which reported that Rudolf Trettenbrein had opened the Vienna location for INVERTO. Since I knew him, not personally, but as a specialist in the retail landscape, I called him. Shortly thereafter, we met for a conversation and discussed my entry.
After finishing my International Business Management degree at 23, I joined the sales organization trainee program with Germany and Austria's leading discount chain. During the 8 years I spent there, I gradually worked my way up and also through different business divisions to become Deputy Managing Director in central procurement for a team of food and non-food buyers, as well as being responsible for SCM in imports and logistics.
I found out about INVERTO in an article in "Cash," an Austrian trade magazine, which reported that Rudolf Trettenbrein had opened the Vienna office for INVERTO. Even though I didn't personally know him, I knew he was a specialist in the retail scene and so decided to give him a call. We soon met for an interview and started talking about joining the company.
What do you do at INVERTO?
I work as a principal at INVERTO. Moreover I am the head of the Retail and Consumer Goods Competence Center. The content of the projects I'm currently working on varies from strategy development, category management optimization and product development, to establishing a new organizational structure and optimizing costs in both direct and indirect spend.
What was the coolest birthday gift you ever received?
Dusted-off, digitized, and edited Super 8 film recordings from 1980 to 1985.
Do you have a favorite place?
The Piazza della Rotonda in Rome (where the Pantheon is). The views over Vienna from INVERTO's office are also hard to beat.
What was the last gig you went to?
David Gilmour
Discover further People Stories