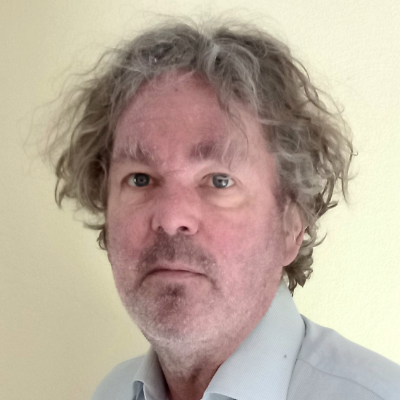 "As a result, global supply chains have been restructured, and Moroccan companies now prefer direct supply relationships."
When businesses think about looking for suppliers or partners in Morocco, they often need a helping hand. Michael Sauermost has spent the last three-and-a-half years living there. As a correspondent for Germany Trade & Invest (GTAI) in Casablanca, he reports on market opportunities for medium-sized German companies. In this interview, we  find out which sectors are currently the most active.
How important a trading partner is Morocco?
Generally speaking, Morocco is a key partner for Europe's economy. The free trade agreement with the EU offers excellent conditions for this. French and Spanish companies  are ahead in many areas for historical or linguistic reasons. Nonetheless, more and more German companies are establishing a presence in the country.
Why is that?
This is mainly a consequence of the coronavirus pandemic. As a result, global supply chains have been restructured, and Moroccan companies now prefer direct supply relationships. Prior to this, the picture was somewhat distorted. It was common practice for "Made in Germany" products to be dispatched to Moroccan ports through French  or Spanish sales partners or subsidiaries. These exports were then reported in those other countries' trade statistics.
This triangular approach is slowly being abandoned,  though. The pandemic has meant that German companies are now increasingly looking for direct contact with business partners in Morocco. And they can tell that Morocco has that sense of momentum.
What

do you mean by that?
There is a lot going on right now. Morocco reaching the semi-final of the Football World Cup at the end of 2022 – the first African nation to do so – is symbolic of this. This is  because Morocco has also established itself as an economic pioneer on the continent of Africa. The progress it has made in terms of renewable energy is impressive. The focus  is on solar and wind in equal measure.
Morocco will also pass on its experience and insights to other African countries. The next steps include producing green hydrogen and  expanding electromobility. Morocco's automotive sector is now the biggest in Africa, and it will continue to develop through the use of next-generation technology. This is a  country focusing firmly on the future. The same applies to football: Morocco is bidding to host the 2030 World Cup, jointly with Spain and Portugal.
Download the magazine to continue reading the entire interview:
Fill out the contact form to receive the magazine issue. You will then receive the entire issue by e-mail.