"The journey has just begun"
André Thuvesson is the Managing Director of our newly opened Swedish office and shortly after opening the office, he found that INVERTO's consulting services already receive a great response in "his market". He is convinced that our corporate culture and mentality play an important role in this.
Your first contact with INVERTO was long before you started – we worked for the same client at your previous employer. What did you think about "the other consultants" back then?
Working with two consultancies for the same project and the same client is a big challenge. In this case, especially since I had been working for this client for more than a year on different topics. Then the INVERTO team joined and there was uncertainty as to how this would work. But the more intense the cooperation with INVERTO went, the quicker I realized that my values were the same as those of the others. Ultimately, we built a close relationship – through long nights of work and travel together.
How exactly did your change "to the other side" come about?
Our first discussion was over a beer in London, where we talked for the first time about the planned INVERTO expansion to Sweden. But at that time I wasn't thinking about changing companies. Six months later, the management team from INVERTO contacted me again and we talked about the concrete plans for the new location in Stockholm. I recognized the great potential for INVERTO in Sweden and wanted to be part of this journey. By then, the timing was also better, and I was ready for a change. The selection process was very professional, and we had many intensive discussions. The "Cultural Fit" and the willingness to carry INVERTO's corporate culture to Sweden were particularly important in this respect.
You have been with INVERTO for over half a year now – how did you experience this time?
Since I had already advised companies in Germany before and had a shared past with INVERTO, neither the company nor the German culture were completely new to me when I joined. The start was also very professional, I was warmly welcomed by everyone and received strong support from my colleagues. I'm also happy to already have made some really good friends within the company in such a short time.
When I came to INVERTO, the corporate culture and the work ethics in customer projects were one of the most important parameters for me. Now, half a year later, I am still convinced that with our exceptionally talented team and our strong focus on the needs of our customers, we will continue to celebrate great success – and now also in Sweden and in the Nordics.
What do you think are the biggest differences in mentality between Germans and Swedes?
Many Swedes have a very differentiated image of Germans. So far, I have not seen any characteristics in the Germans that I was very surprised about. In my opinion the biggest difference is that Germans get to the point much faster than the Swedes and generally communicate very directly.
Together with your team, you are currently setting up our new office in Stockholm – how exactly does that work?
We just recently moved to our new office in Stockholm. As we are still a small team, we have a very familiar atmosphere and we work very closely together on our client projects. With our focus on purchasing and supply chain management, we have been well received by the Swedish market and applicants also believe strongly in the success of INVERTO – in recent months we have already been able to recruit ten very experienced procurement experts for the Stockholm office. But the journey has only just begun, and we have big plans.
How do you win the "right" employees for such an exciting and challenging task?
As for myself, I didn't have to think long – opening a new office in a new market for INVERTO, with strong growth support from our Cologne headquarters and our parent company BCG, is a unique opportunity you rarely get.
As far as the team is concerned, we ourselves were surprised by the strong candidates who wanted to join our journey and share our vision. The Nordic expansion continues and our colleagues from Stockholm and Copenhagen are a fantastic team and just the "right people" to drive it forward.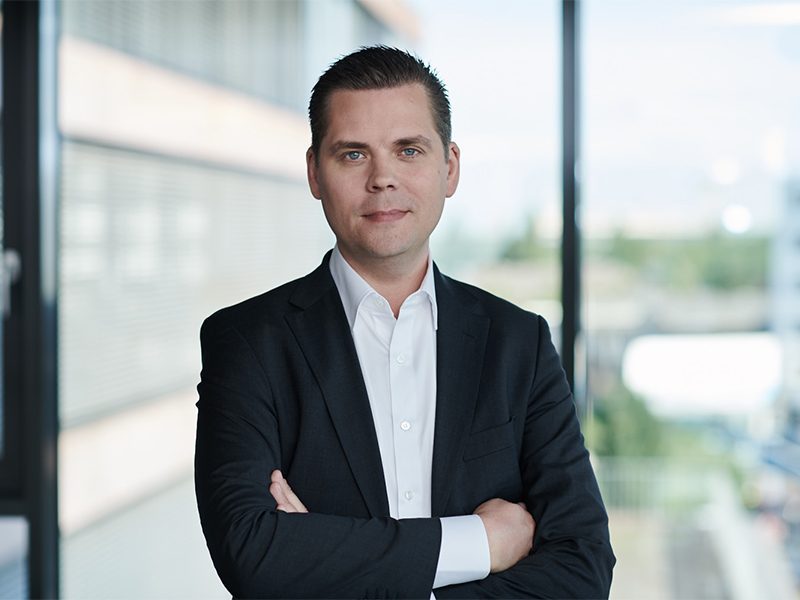 This is a challenging task, especially in the early days. How do you relax from everyday work?
To give our clients the best, consultants invest a lot of time and effort in the work. My free time, which I spend above all with my wife and our dog, a completely crazy Hungarian Vizsla, as well as my family and friends, is very valuable for me. On weekends you can probably find me barbecuing in our summer house, looking for mushrooms in the woods, or at the workshop, building the sun deck chairs I fancy.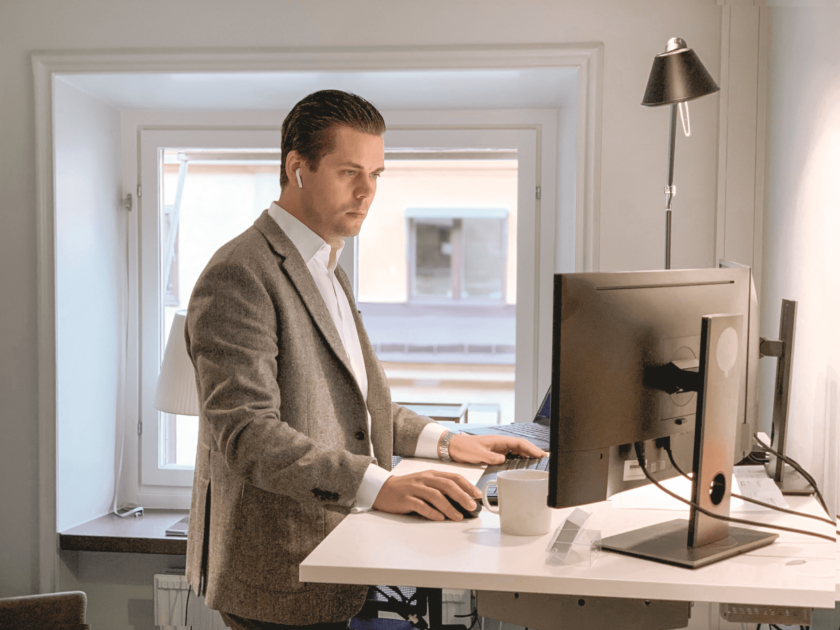 On a trip to Stockholm, what should be on our "bucket list"?
Since I don't come from Stockholm myself, I have only few insider tips. I like to spend my time in the Stockholm archipelago – a beautiful place at any time of the year. Take one of the many ferries and just enjoy the time.
By subscribing to our newsletter, you will receive the current issue of our customer magazine Supply Management Insights three times a year: