The pressure to act is enormous
Due to the many crises we are currently facing, there is a risk that companies will neglect the issue of sustainability as securing supply and controlling costs could take  precedence. However, it is precisely now that we need to finally tackle this transformation. There is a general consensus that we all have no alternative to taking action,  but there is still a great deal of discussion about how, and also about why companies should lead the way when it comes to sustainability – and why procurement is an indispensable factor in this process.
It's now 34 years since James E. Hansen, Director of the Goddard Institute for Space Studies sat in front of the Energy Committee at the US  Congress and explained how he was 99 % sure that previously observed record temperatures were not the result of natural fluctuations.  Instead, he believed man-made climate change was to blame, which in return meant that if nothing were to change, humankind was  heading for a disaster. Obviously a lot has happened since then, but the scientific community agrees that humankind is still not doing  enough to combat global warming. The reason for this was obvious for a long time: no one could really see the results of this supposedly threatening development building up in the atmosphere.
Things now look very different. Natural disasters and extreme weather events are increasingly common. Reputable climate researchers  would never link a specific event to climate change, but experts are agreeing that it makes disasters of this kind more likely. Despite  this, these events have not prompted more action, and the reason for this is also obvious: Humanity currently has many other crises to  deal with, and any additional item on the agenda can quickly become overwhelming. Russia is waging war in Ukraine and consequently  the energy supply in Europe is at risk.
The transformation must be driven
Concerns about energy and electricity in particular, as well as ongoing supply chain issues may well lead companies to put sustainability on the back burner. However, it should be clear to everyone by now that the pressure to act on this issue is huge and will no longer go away. This is now also being reinforced by regulatory incentives; for example, the EU recently passed the draft of its European Supply Chain Act. It is therefore important to push ahead with transformation. Procurement in particular has a key role to play here, as it is the interface between business partners, suppliers and service providers.
Procurement therefore has the greatest leverage to achieve a successful transformation through policies, ideation with partners, transparency creation and performance monitoring.
Securing your own future
The topic of sustainability in procurement must remain at the top of the agenda, even in the current difficult situation. With our cover story, we want to shed light on this and support companies by showing them possible approaches.
Contents of the Cover Story:
Less Talk, More Action
Management is Key
Examples of cost increase for selected products
Procurement and Its Role
Include the Workforce Too
Celebrate Milestones
Conclusion: Securing your own future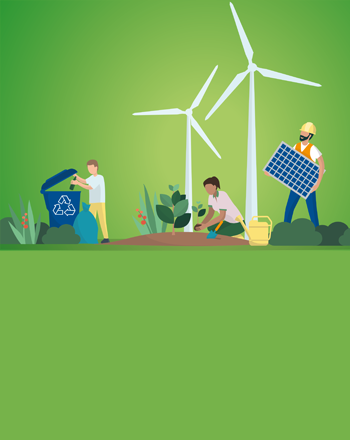 Further contents of the magazine issue:
We have also spoken to renowned experts and present their ideas to you.. You can find the following interviews in our current magazine "Actively drive SUSTAINABLE PROCUREMENT".
Expert interview with Dr. Drik C. Gratzel (GREENZERO): Sustainable Transformation – We privatize success and socialize environmental costs
Expert interview with Thomas Udesen (CPO, Bayer): Changes in Procurement – If you want to go far, go together.
Expert interview with Manish Bhasin (Global Head of Sustainable Procurement, A.P. Moller Maersk): Sustainability in logistics – We are all in this together
Expert interview with Cordula Richter (Global Organizational Change Lead, Quantis): Sustainability strategies – What do I have to do differently from tomorrow on?
Download the magazine to continue reading the entire cover story & expert interviews:
Fill out the contact form to receive the magazine issue. You will then receive the entire issue by e-mail.