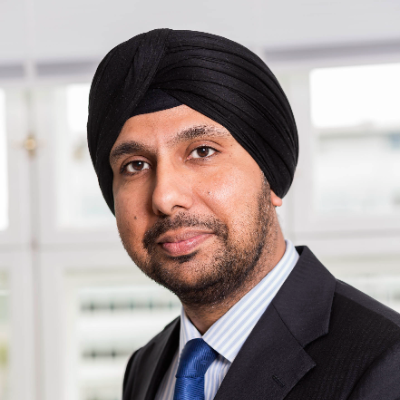 "We are all in this together."

Manish Bhasin is Global Head of Sustainable Procurement at A.P. Moller Maersk and responsible for their global sustainable procurement strategy. As Managing Director, he  also heads up Maersk's procurement unit in Mumbai – with 300 employees, this is the logistics service provider's largest procurement department.
Although our global economy would grind to a halt without the

logistics sector

, it is also a significant factor in climate change. What steps is Maersk taking to become

more sustainable

?
Maersk is well aware of its role and responsibilities and is proud to be one of the first movers in the logistics industry when it comes to implementing sustainability initiatives.  More specifically, we are in the process of creating a company-wide sustainability strategy that is embedded at management level and underpinned by concrete measures across a range of workstreams.
What role does procurement play in this

transformation

?
Sustainable procurement is part of the ESG workstream but we are also closely integrated into the other workstreams. In crossfunctional teams, we support pilot projects in  areas including CO2 reduction and human rights; at the end of the day, there are very few initiatives that we can implement without the support of our suppliers.
Download the magazine to continue reading the entire interview:
Fill out the contact form to receive the magazine issue. You will then receive the entire issue by e-mail.