'Profit from the Source' – the first-ever procurement book published by Harvard Business Review Press – is now available to order on Amazon!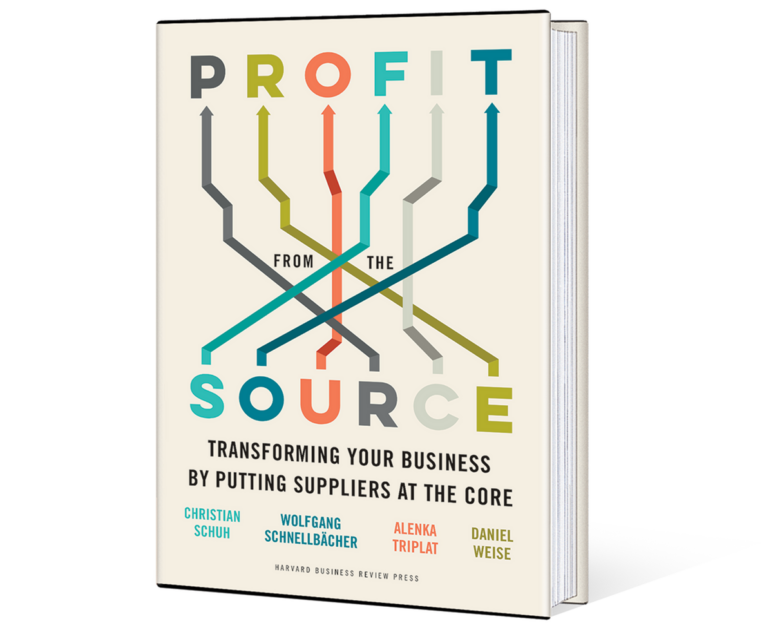 Authored by our BCG-colleagues Christian Schuh, Wolfgang Schnellbächer, Alenka Triplat, and Daniel Weise, this book is intended as a paradigm-shifting wake-up call to leaders everywhere.
In these troubled times, the procurement function can help CEOs generate phenomenal value across critical sources of competitive advantage -and this book, structured around three building blocks and ten practical principles, constitutes a blueprint for our clients and company leaders to break away from the pack.