A concrete example of application by INVERTO
Big data and advanced analytics have been associated with the procurement function for over a decade. Often perceived as buzz words, we find that most businesses already apply these concepts, albeit in silos and often to a lesser degree to fully unleash their true potential. In our projects, leveraging data and analytics typically contribute to 20%-30% of the savings realised. In 2019 we enabled a global automotive manufacturer to reach its direct categories savings targets for the next 5 years through Big data and Analytics. More on our approach below.
We see three pillars to enable analytics in procurement:
Data availability
Advanced data analysis tools
Organisational structure and infrastructure
Most organisations have data and tools but lack the organisational capabilities and focus to support smart analytics at the heart of their working best practices. In our example, the manufacturer has the ERP data, some tools such as business warehouses and a strong procurement team. To leverage existing potentials, firstly we identified and created 15 analytics tools and methods that were needed, often linking ERP data to third party data (e.g., market indices), tested their robustness and applied the findings in negotiations. Secondly, we embedded the proven analyses into the manufacturers' systems to sustainably and automatically apply working best practices in their day to day operations.
What were those analytics tools?
For example, currency data, raw material data and should-cost systematization have been a direct source of savings for our global manufacturer. Monitoring currencies' evolution is widely spread to drive sourcing decisions. Monitoring it in connection with the underlying cost structure at part and supplier level not only verified that parts were sourced in the right countries but also ensured the correct prices were paid by reflecting cost reduction potential based on currency rate evolutions. Similarly, combining multiple ERP data together such as weight and size with live web based raw material indices has given transparency on raw material content at (sub) part level, price changes, risks and additional savings opportunities. It had concretely allowed procurement teams to track part cost evolution and prioritise raw material-based negotiations where expected cost reductions had not been shared by suppliers. Finally, systemizing third party should-costing of parts and creating visibility from design to production has enabled a consistent part development cost in alignment with the original budgeted target (vs. should-costing at design phase only).
Analytics developed by INVERTO
Other analytics INVERTO developed investigated areas such as pricing (e.g., cost degression and linear performance pricing) or commercial levers (e.g., long-term agreements and supplier cost reduction review) again with the view to create transparency and leverage insight from existing data.
These few examples show that with creativity and ambition, even the most basic data can be leveraged and truly unlock value. For our client, it has been a crucial steppingstone to optimise its current cost base and positively contribute in its 0-emission journey.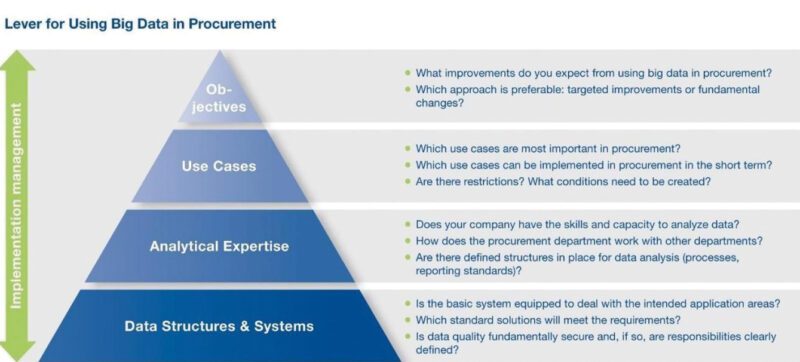 If you're interested in leveraging big data and advanced analytics to improve your procurement performance, reach out to Thibault Lecat & Jonathan Sing for more information.
Contact our expert