Following Significant Business Growth
INVERTO UK welcomes a new Managing Director and two Principals to its London offices, supporting expansion plans
Over the last three years, the UK business has doubled in both revenue and staff numbers year on year
INVERTO, the Boston Consulting Group (BCG) subsidiary, which specialises in procurement and supply chain management, has announced three recent senior UK hires following significant business growth. Sushank Agarwal is joining the organisation as Managing Director, with Daniel Drylie and Lina Tilley both joining at Principal level – bringing over 40 years of combined procurement experience to the team.
The London based office has achieved 50% year on year growth over the last three years, across both its revenue stream and head count. The new senior leadership team will facilitate continued growth over the coming years across key target sectors, including Energy, Financial Services, FMCG, Media Telecomms and Retail.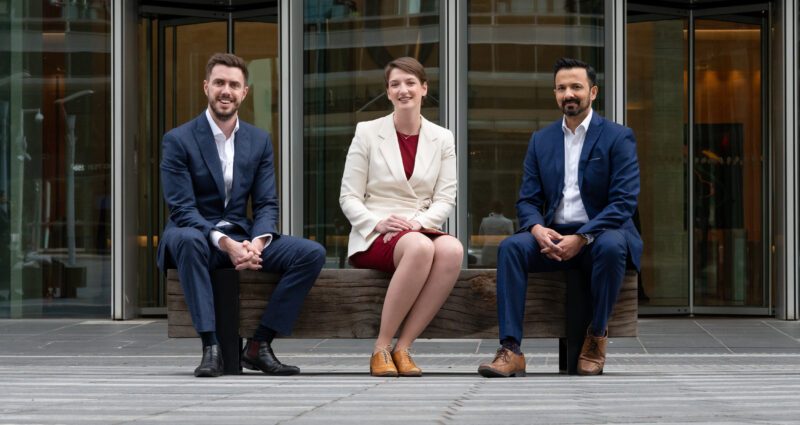 Sushank is an expert in strategic cost reduction and procurement transformation. He is experienced in advising global organisations across Retail, Oil and Gas, Telecoms and Banking, and will work closely with Thibault Lecat, Managing Director and Regional Leader for Western Europe, who joined the business just over two years ago.
Lina Tilley joins as Principal and brings with her 12 years of procurement and commercial experience gained across multiple blue-chip multi-national clients. Daniel Drylie also joins as Principal, having worked extensively within the procurement sector over the last 10 years, managing complex cost reduction initiatives and delivering operational turnaround.
Thibault Lecat, Managing Director and Regional Leader for Western Europe, comments: "Sushank, Lina and Daniel are proven industry leaders and their arrival marks a real milestone in the growth of the UK business. Their vision and experience will create even stronger foundations for us to build on, and ensure we continue to exceed growth expectations.
"Our London team speaks over 15 languages, which is testament to the diverse composition of our office – and far exceeds our current international footprint of eight countries. Yes, this is a competitive recruitment market, but we remain focused on successfully attracting the very best talent from across the world, through our exceptional client book, our international growth story and our commitment to preserving a healthy work-life balance across the business."