Three new Managing Directors as of January
Cologne, Germany, January 17, 2022 – INVERTO, a subsidiary of the Boston Consulting Group (BCG) specializing in procurement and supply chain management, is expanding its Managing Board in Cologne: Nicolas Willmann joins the management team of the consultancy, which was founded in 2000 and is headquartered in Cologne, as Managing Director. The previous Principals Paul Mohr and Paul Zahn have been appointed Managing Directors.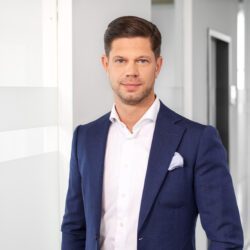 INVERTO newcomer Nicolas Willmann has many years of experience in management consulting and specialized in cost optimization and sustainable procurement transformations early in his career. He has previously worked in Munich and Düsseldorf. The 42-year-old industrial engineer mainly looked after clients from the automotive, mechanical and plant engineering, and chemical industries. "Nicolas Willmann is a proven expert for industries in which we also have focal points. With his experience, he will lead the projects for our customers to success," says Frank Wierlemann, Managing Director and co-founder of INVERTO.
Digitization, sustainability, innovation management – procurement and supply chain management at many companies are facing major challenges. Exciting times, finds Nicolas Willmann: "INVERTO as a specialized consultancy can support clients in a very focused way and has a broad spectrum of competencies due to its close ties to the parent company BCG. The strong growth of recent years shows that clients trust this combination. I look forward to helping shape INVERTO's development in the future."
Two new Managing Directors from our own ranks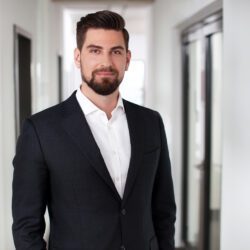 Paul Mohr and Paul Zahn, both previously Principals at INVERTO, have been appointed Managing Directors. Paul Mohr is an expert in retail and consumer goods and a core member of INVERTO's Retail and FMCG (Fast Moving Consumer Goods) Competence Center. The 36-year-old joined INVERTO as a Senior Consultant in 2014 after several professional years in a process and organization consultancy for the food industry. Paul Mohr supports international retail and food groups in optimizing strategy, cost structures and supplier management.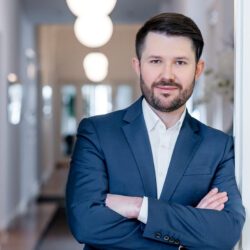 Paul Zahn is 33 years old and joined INVERTO as a senior consultant in 2013 after an international management trainee program with a corporate group.
The industrial engineer mainly supports customers from the automotive industry as well as mechanical and plant engineering. He also heads INVERTO's Procurement Management Competence Center, whose members develop new solutions and strategies in the areas of sustainability, digitalization and transformation.
Frank Wierlemann: "Promotions from within our own ranks are always something special. That's why I'm very pleased that with Paul Mohr and Paul Zahn we're adding two professionally and personally great colleagues to our Managing Board."
Contact us for more information