New Work was

never intended for business
The psychologist Markus Väth is one of the world's most renowned New Work experts. In this interview, he explains why the idea behind the concept is often misunderstood, why established companies often struggle with its implementation, and how change can be successful.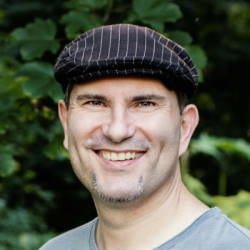 Markus Väth is the Managing Director of Humanfy GmbH, an agency specializing in New Work and organization coaching. Before that he spent 14 years covering similar issues as a freelance coach and consultant. He is the author of several books on the subject. Väth studied Psychology at Erlangen-Nürnberg University. Since 2019 he has been a New Work and organization development lecturer at Nürnberg Technische Hochschule.
Mr Väth, New Work is more prevalent in business than ever before. Has it flourished because of the Covid pandemic?
To be totally blunt, it isn't New Work that's gained momentum from Covid, but what people think it means. We're talking about issues like digitization, but that is, at best, the foundation on which true New Work can be built. This debate has been severely cut short.
What's wrong with this debate?
Many people forget that New Work was not developed for business at all. Frithjof Bergmann (the founder of the New Work concept) thought of it more as a blueprint for society as a whole. All the measures that we are now discussing have just evolved from this basic idea. They include terms such as "home office", "new office" or "activity-based working".
So, are you saying that New Work can't really be done on its own in a company?
No, I wouldn't say that either. A company can certainly successfully implement New Work methods, if it's culturally prepared for it. But that's the bare minimum: you would have to change something in the fundamental notion of human beings. In business, however, this is often still dominated by thinkers like Michael E. Porter, who work with metaphors of battlefields, victory and defeat. New Work does not work in an environment like that. For New Work, the aspects of society, emotion and humanity have to be considered.
What does this human dimension include?
It's about how managers are trained and how strong the collective processes are. It's all about how autonomous employees' actions can be. It's crucial that employees know why they are working, and what for. And they must be given the opportunity to develop.
This clearly sounds more difficult than simply writing a home office policy. How can something like this be implemented in a company?
You need three things to implement any New Work idea. First: you have to include everyone in the company in its transformation. Otherwise, no fundamental cultural change will succeed. But you have to accept that you can't take everyone along with you on the journey: there will never be 100 percent agreement. Second: the people in charge, whoever they are, have to go along with it too. If managers prescribe New Work, but don't take it up themselves, it won't work. And third: you have to create processes to support and steer the reorganization.
What processes are we talking about here?
First of all, processes are required for exchanging information. So you need to discuss the following: What do we want to achieve? How do we get there? What problems might there be? Subsequently, decision-making models should be set up that help to implement the results of this discussion. For example, you can look at the participation ladder, a model that shows how far individuals' participation in a system has come. It begins at the bottom with external control and finishes with self-government on the highest rung. In New Work transformation, we want to move up this ladder.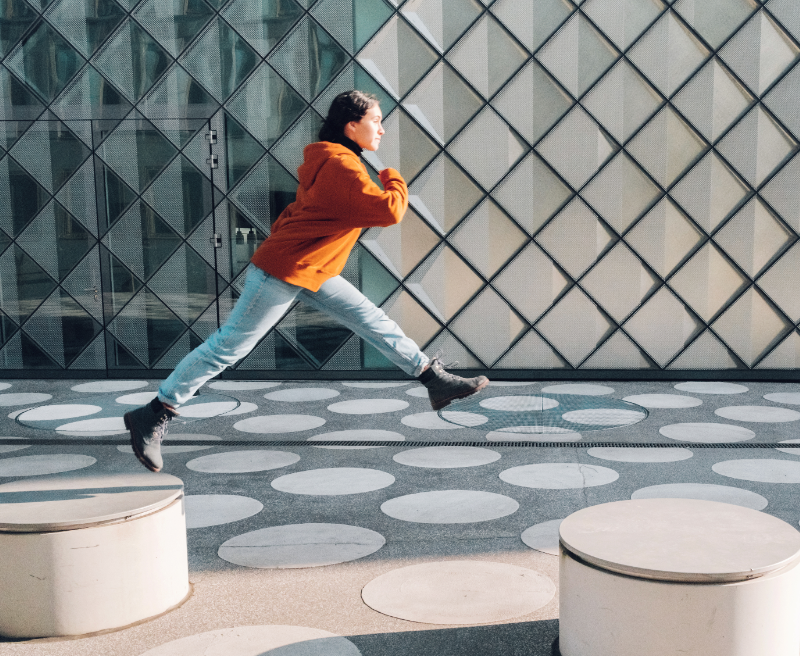 You say that a transformation of this kind is possible. In large companies, however, it seems mostly limited to a few cosmetic measures.
Young companies are often further along with New Work, that's right. There are people at the top who are frustrated with the existing system and are aligning their company with New Work principles from the outset. Of course, this is more difficult for classic, mature companies as they are faced with more inertia. They have to deal with employee organizations and other bodies, as well as with restrictions relating to labor law. There are also well-established processes in the company that you can't change overnight. Honestly, it's almost easier to leave it and start over from scratch.
But there are also examples of large companies that have successfully taken the step towards New Work. The building supplier Schüco and the retail group Otto are large companies that do this very well.
What's the common factor with these examples?
The drivers. From my experience I know that individuals or a small group are almost always the triggers. Of course, they need goodwill from above, an executive management board that says, "just do it". Ultimately, you need some highly motivated people to drive change.
Is a small group of companies enough to act as a New Work driver for the whole economy?
A system always does what makes sense. That sounds banal, but it means that if companies are successful with New Work, others will follow. At the end of the day, it's about value creation. So far, however, there's no evidence that New Work contributes to this, because the concept itself was never intended as a management model.
Won't New Work become established in its current form?
That's a good question. Especially in our current times, with our economy constantly reacting to exogenous shocks, it's difficult to say how it will turn out.
I think we should work to ensure that everyone gets work that plays to their strengths and needs. That would help everyone – people, businesses, and society. At the end of the day, whether this is New Work, or is given the name New Work, doesn't really matter.
Here you can download the magazine for free:
Fill out the contact form to receive the magazine issue. You will then receive the entire issue by e-mail.