"What's your story Rochelle?"
Please introduce yourself and tell us what brought you to INVERTO?
My name is Rochelle and I originate from the Indian region of Goa but have lived in the UK for 15 years. I studied Business and Management at Brunel University in London and since have been building my career within Procurement and Supply Chain. During my studies, I was an in-house student mentor for local students and advised them on how best to integrate into the university community. My first job after graduation was as a European commodity buyer at a renowned automotive manufacture which first gave me the oversights into procurement. I also worked as an indirect buyer for another automotive company to learn about different ways of procuring goods and services. Gaining experience within these two disciplines gave me the foundation of searching for a career within consulting.
I have come to know INVERTO as one of the few companies that offers opportunities in this area, with a focus on achieving savings through a hands-on approach, project responsibility and a fantastic culture. Working at INVERTO was the best decision, as it has been rewarding and I got the opportunity to learn from some of the very talented people.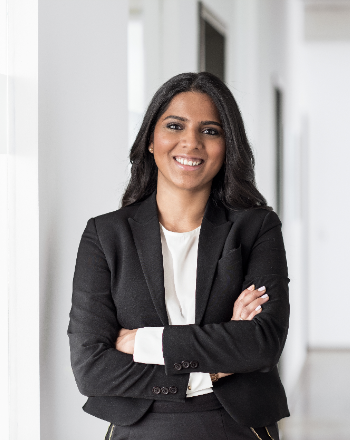 Rochelle Coutinho
Senior Project Manager

What do you do at INVERTO?
I am a Senior Project Manager from the London office working on several dynamic projects. My primary focus is on project delivery for clients based within Consumer, Retail and Industrial Goods sector. I am also involved in business development activities in the UK including working on the sales pipeline to participating in acquisitions client meetings. I am a member of the indirect spend competence center and work on ZBB/Demand Management topics.

Do you have a favorite place?
Italy! The food is the best part with its fresh flavors and the people are very friendly, it makes me feel closer to home.
If you could choose, which supernatural power would you like to have?
Telepathy. I will never have to wonder what is going in other person's minds, especially in negotiations!