Early identification and management of supplier insolvency risks are becoming increasingly important in the wake of the Corona pandemic. For example, 74 percent of the participants in our current risk management study expect the number of supplier insolvencies to rise.
Evaluation of the insolvency risk
Delivery delays or failures due to a supplier's financial difficulties can lead to high downtime costs. To evaluate the insolvency risk of suppliers, INVERTO has developed the "Supplier Health Monitor". With this framework, default risks due to insolvency can be managed proactively and with foresight down to tier 3 suppliers.
The "Supplier Health Monitor" follows the professional risk management process in four steps:
Risk identification
Risk evaluation
Risk control
Risk monitoring
The Supplier Health Monitor identifies suppliers with a high risk of insolvency in order to develop specific risk mitigation measures
Suppliers with a high risk of insolvency are identified, the probability of occurrence of insolvency is determined, and possible effects are assessed quantitatively and qualitatively.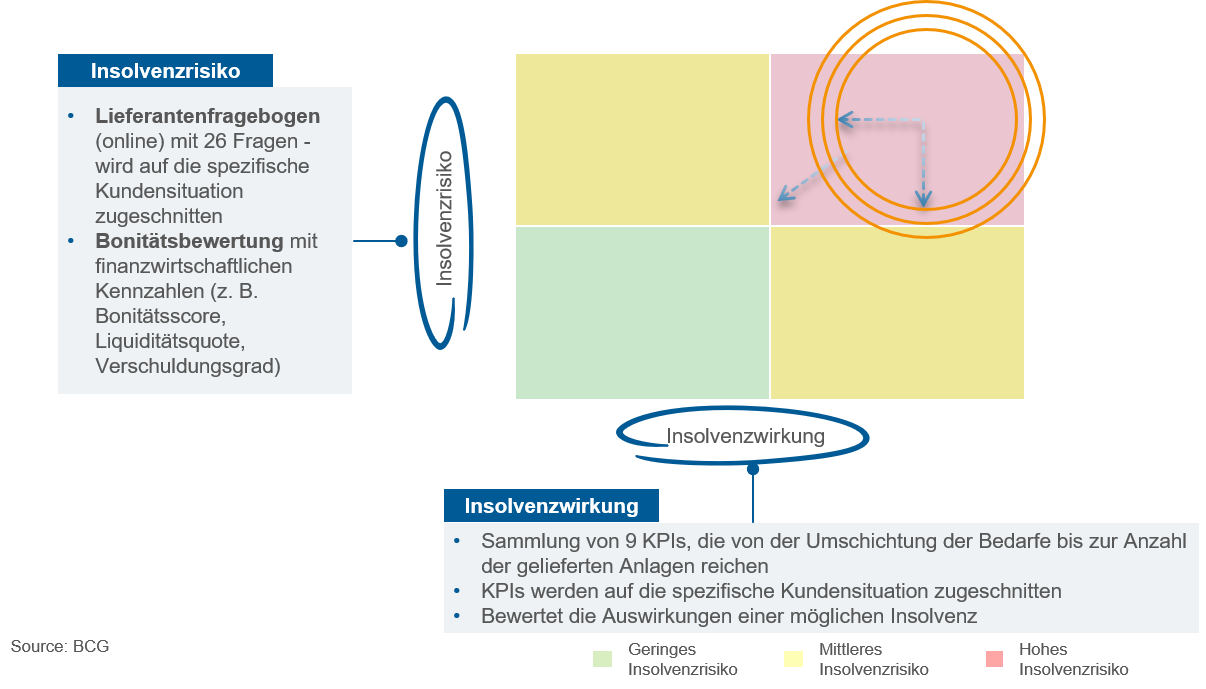 In addition to own data, our framework incorporates information from credit insurers, rating agencies and the media and create dashboards showing relevant updates and alerts when action is needed.
Building on our structured risk assessment, the "Supplier Health Monitor" offers a specific catalogue of immediate measures based on the importance of a supplier's role in production. This provides a pragmatic basis for finding suitable solutions in reasonable time.