Inventory optimization and make-or-buy analysis
The company is one of the leading machine tool manufacturers in Europe. The product range of the traditional company extends from conventional lathes and milling machines to CNC turning centres, vertical machining centres and fully automated manufacturing cells. It occupies around 690 employees at a total of six production sites in Austria, Germany, Italy and Russia.
Initial situation
The client's management was anxious to set a course to make the company more competitive in the future. Within the scope of a potential analysis, it was to be found out whether optimizations could be achieved in the area of inventory management and procurement costs. In addition, it was to be examined from a strategic and economic point of view whether various internally manufactured assemblies should be procured from high-performance external suppliers.
Objective
As a result of the potential analysis, it was determined that the company had significantly higher inventories compared to best practice. This level should be significantly reduced with the help of our expertise.
Potential for reducing procurement costs in various product groups was also identified, which was to be realised within the framework of a co-sourcing approach. This also included a "make-or-buy" consideration for selected assemblies.
In the inventory reduction sub-project, all variables influencing the level of inventory, such as safety stock, order and production lot sizes, picking times, delivery times, delivery reliability, were first determined and compared with benchmarks.
Cross-functional teams then developed measures to sustainably reduce inventory and optimize working capital. For this purpose, the entire planning and production process was examined, from the delivery conditions on the procurement side to the planning quality in sales. For example, a supplier evaluation tool based on ERP data was developed to optimize batch sizes, delivery times and delivery reliability.
Using the tool, significant improvements in order lot sizes and delivery times could be achieved in supplier negotiations.
Only through the transparent presentation of the tool was it possible to create an awareness among the suppliers for on-time delivery and thus to achieve a commitment to improving delivery reliability. In the first step of the make-or-buy analysis, a stakeholder workshop was held to examine which assemblies external suppliers could be considered for and which criteria they had to fulfil in order to guarantee the central aspect of "European top quality".
In a second step, suppliers were identified via the our database who fulfilled the predefined criteria. After detailed technical consultations with these suppliers, the external manufacturing costs could be determined. The complex internal cost structure was recalculated bottom-up in cooperation with various departments and used as a basis for external cost comparison.
Results
The introduction of professional tools enabled the machine tool manufacturer to identify and implement the necessary levers to reduce inventory and achieve savings. Due to the intensive cooperation in the implementation phase, the inventory and the procurement costs could be significantly reduced.
In the make-or-buy sub-project, high-performance suppliers were identified for cooperation. The various make-or-buy scenarios were evaluated in detail and a transparent basis for decision-making was developed.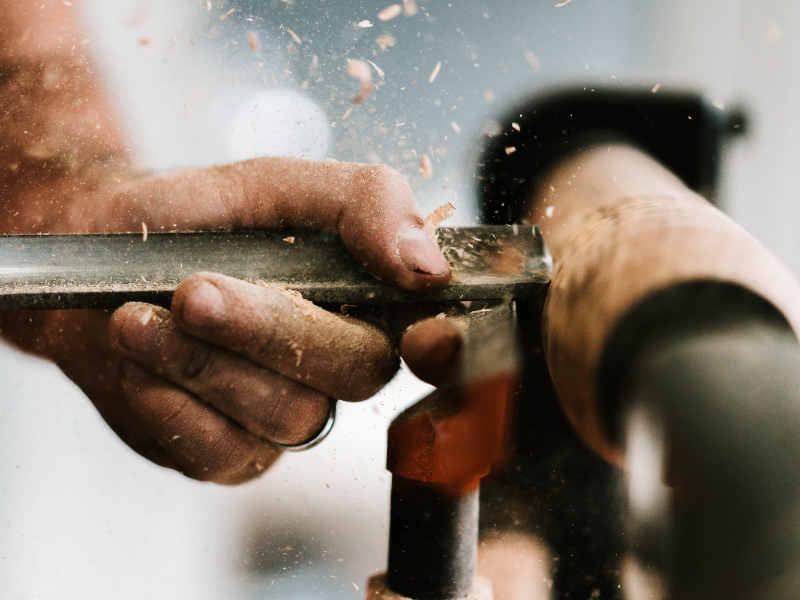 Meet our engineering experts
Our industry insights