INVERTOs new Managing Director "Enthusiasm Is In Our DNA"
Nicolas Willmann has been Managing Director at INVERTO in Cologne since the beginning of the year. As head of INVERTO's Healthcare Department, he supports this industry's clients and is responsible for acquisitions, building expertise, and developing industry-specific consulting approaches. Further developing his teams plays a crucial role for him, as his many years of experience in consulting have taught him that: "Consulting is a people business!"
Why did you choose INVERTO?
As well as the business model, and the integration and synergies with BCG, I was also particularly impressed by the team and INVERTO's special values. I was also attracted to participating actively in becoming the leading procurement and SCM consultancy in Europe. It's important to me to be actively entrepreneurial, to open up new markets and to continuously develop the consulting portfolio. And all this in an international team made up of highly professional procurement experts.
I had high expectations of the range of content, the industry expertise and cooperation with BCG, not only relating to large transformation programs but also to internal projects.
Have these expectations been met?
My expectations were not only met, they were exceeded. I was particularly impressed with our daily project work. "Create value" is one of our INVERTO value promises and plays a key role: we focus on identifying the customer's real needs, future-proofing the entire procurement process and as a result, achieving a competitive edge.
I was also impressed by the social culture within our company. We have a very open culture of cooperation, feedback and trust. Using weekly feedback meetings in every project team and with the help of a dedicated coach, we can ensure sustainable productivity and team efficiency, and contribute to staff wellbeing. Most of all, however, my expectations were exceeded when it comes to having fun. Every day you can see that fun and enthusiasm are an integral part of the way we work.
From your experience in other consultancies: what makes INVERTO so special?
We don't rest on our laurels, but continue to develop, always looking at what brings our customers lasting benefits. The entrepreneurial approach, pragmatism and strong morale within the teams and internal departments, as well as the international cooperation, also make INVERTO special.
Which issues and challenges are currently biggest in the healthcare sector?
The pandemic has significantly accelerated digitization in the healthcare sector. Over the next five years, most companies are planning to significantly increase their already major investment in technology and digital solutions. For procurement, this means they have to deal with greater procurement volume, and sometimes deal with completely new requirements, products, services, and suppliers. This requires additional market expertise, but also provides the opportunity to position themselves as drivers of innovation, building strategic partnerships, and creating new types of supply chains.
How are we providing the best possible support?
To be able to take care of these investments and continue to operate competitively, companies have to work on their profitability, and secure their margins by using intelligent cost optimization in procurement. Supply chain resilience is also playing an increasingly crucial role. For example, the semi-conductor crisis clearly showed the risks that can arise when parts are only viewed as a "commodity" and not as a strategically important product group. On the one hand, it's crucial to develop a differentiated product group strategy. On the other hand, a high level of transparency and effective communications and cooperation must be established along the entire supply chain.
For you personally, which topics would you like to take further?
Looking outward, I'd like to build on the consultation service we offer in healthcare, and, more specifically, align it with the challenges of the individual sectors – medical technology, pharmaceuticals and healthcare providers. By optimizing procurement, we not only create value for the company, but also for the entire healthcare system. Within the company, I support our further expansion. This includes opening new offices in Germany and elsewhere in Europe, not only to be able to serve our customers more locally and efficiently, but also to increase our attractiveness as an employer.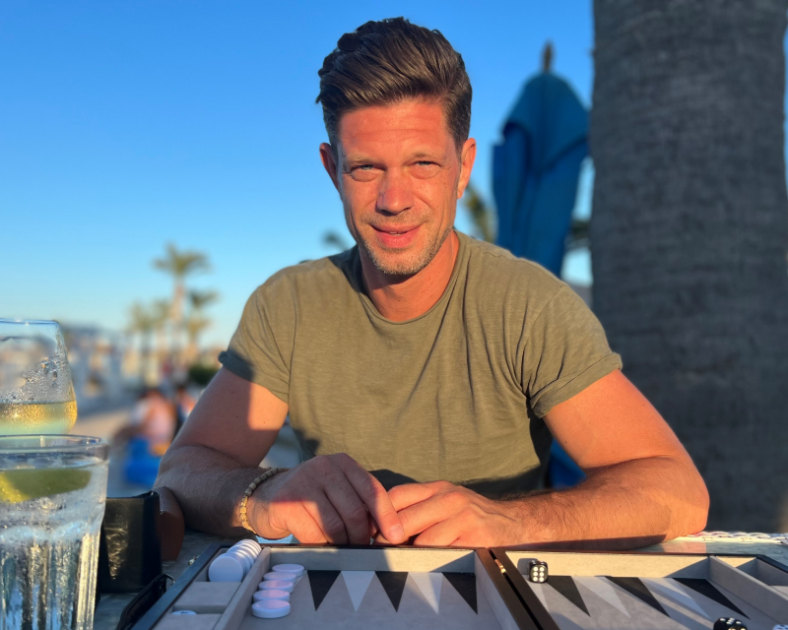 What's an absolute must on a visit to Düsseldorf?
Since I spent some time in Tokyo, I've found the Japanese cuisine in Düsseldorf to be really authentic. In "Little Tokyo", around Immermannstrasse and Klosterstrasse, you'll find almost anything you can eat in Japan, from award-winning cuisine to teppanyaki grills and simple sushi bars. And there's a unique festival, Japan Day, which celebrates the friendship between the city and Japan.
Here you can download the magazine for free:
Fill out the contact form to receive the magazine issue. You will then receive the entire issue by e-mail.