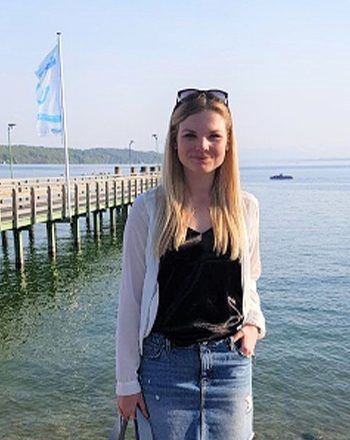 Hello, who are you and what brought you to INVERTO?
I'm Cindy and I grew up in Freiberg, a small town near Dresden in Germany.
After studying for a Bachelor's in International Management in Leipzig and various placements in procurement, I initially based myself in South Africa.
I worked for a well-known online retailer in Cape Town and, in my spare time, I enjoyed getting to know the country and its culture.
After coming back to Germany, I began studying for a Masters in Consumer affairs at TU Munich. I was also working in procurement for another online retailer at the time, and that's when I decided to stick with procurement, but to move into consultancy.
This is where INVERTO came into the picture – a former co-worker recommended them to me as an employer and the conversations we had during the application process convinced me once and for all that INVERTO is the right employer for me.
What do you do at INVERTO?
After around two years at INVERTO I'm now a senior consultant. In fact, my focus is more on retail and consumer goods projects, but at the moment I'm supporting a German automotive manufacturer with its strategic procurement. As well as project work, I'm also involved with marketing services procurement in the Competence Center Indirect Spend, plus I'm the contact for Enactus in Munich.
Obviously, you found your dream job at INVERTO, but if you hadn't, what would you have done? What would your dream job be?
As a plan B, I would have chosen the profession of a dentist, because I like to work with people, take responsibility, work very precisely and have a sense of aesthetics. However, I am very happy with my career choice and I can also implement these qualities very well in consulting.
Do you have a favourite place?
I love Cape Town, as there's so much to do there! Hiking on Table Mountain in the morning… enjoying the sun on Clifton Beach in the afternoon… amazing restaurants and wonderful people.
If you could pick one superpower to have, what would it be?
Teleporting – the ability to go wherever you want in the blink of an eye.
Discover further People Stories