INVERTO Office Cologne
« Like a spider in a net »
Paul Mohr and Paul Zahn have been Managing Directors since the beginning of the year. They have more than just their first name in common – they have both worked at INVERTO for over eight years, they share a passion for good food and are both enthusiastic about procurement. They explain what this has to do with a spider's web in this joint interview.
Could you give us a brief description of your responsibilities at INVERTO?
Paul Mohr: I mainly look after clients from retail, the consumer goods industry, and the food service sector, working on process and cost optimization, strategy development, and trade negotiations. As an expert in the food sector, I am also part of our Competence Center for Consumer Goods & Retail.
Paul Zahn: I have a strong focus on the automotive sector, as well as machine and plant engineering. Together with my team, I support clients from these industries with transformations, improving long-term efficiency, and digitizing the supply chain. I also lead the Competence Center for Procurement Management, where we develop strategies and solutions in procurement transformation, sustainable procurement, and digitization.
What fascinates you most about your day-to-day work as a consultant?
Paul Zahn: Every project is different and there are new challenges every day. In one initiative, it might be improving operative results to calm the capital market, and in the next it might be managing suppliers or risk factors because factories have been crippled by the pandemic, for example, or semiconductors aren't available from suppliers, or energy and raw material costs are shooting up. We basically try to stay one step ahead of whatever's happening, so we can be proactive in dealing with it.
Paul Mohr: I love that too, we always have to remain flexible. We don't work on these things alone, we can make an incredible difference as a team – together, we're able to overcome these complex challenges and develop practical, sustainable solutions with and for our clients. The challenges that our projects present also mean we keep developing and growing ourselves.
What is special for you about INVERTO?
Paul Mohr: Obviously, the unique corporate culture and the energy within the team – smart, motivated colleagues who really enjoy their work, as well as the flat hierarchy and modern management culture that allows every employee plenty of freedom to develop. I think the clients we work closely with on projects also pick up on that positive energy. I am totally convinced that the services we offer deliver measurable results for every client and make a real difference.
Paul Zahn: Yes, exactly. As a buyer, you're like a spider in a web, you pull together all the different threads and you work closely with other departments like development, production, or finance, as well as with suppliers. We also work very intensively with our clients and that's what makes our job so exciting. Added to that is the close cooperation with BCG – we're able to achieve so much more by working together within its framework. And in terms of culture, it was a good fit from the start. I think the new-found "global coolness" really suits INVERTO and makes our workplace an even more attractive place to be.
What challenges are keeping you the busiest in your current projects?
Paul Zahn: The issue of risk management is at the top of the agenda for all our clients at the moment, way ahead of cost optimization. Many of them are having to battle with supply issues and the effects of inflation. Work efficiency is also an issue for many companies; procurement departments are overloaded and are struggling to prioritize. In these cases, we can help with hard-hitting strategies and digitized approaches.
Paul Mohr: These are also key issues in the retail and consumer goods sectors – it's one global crisis after another, which is a real test for supply chains and procurement organizations. But I'd also like to add the issue of sustainability, and the need to understand and reduce your carbon footprint – for most companies, the greatest leverage here is in procurement, but it's a much wider issue than that. Social standards in the supply chain and ensuring compliance with increasingly stringent supply chain regulations are other issues currently concerning our clients, and therefore us too.
What issues do you want to address in your new roles as Managing Directors in the coming months and years?
Paul Mohr: The last 12 months have shown just how fragile supply chains are, and what a quick and drastic impact volatile and rising purchase prices can have on profitability. I believe we can achieve an enormous amount for our clients by developing long-term strategies for them. The same applies to sustainable supply chains – many companies are just starting to look at this and we can do a great deal for our customers in this area. For me, that's the most exciting issue at the moment.
Paul Zahn: I also think an awful lot will happen in this area in the next few years and I'm looking forward to helping my clients find parts of the solution. I also want to continue expanding digitization. For me, automating procurement processes is essential for ensuring that procurement is able to focus on the big issues of the future.
Last but not least, it's important to both of us that we keep pushing ahead with INVERTO's development, whether it's establishing new working models, promoting diversity, embedding our corporate values, or supporting our newly-created PTO mission, which we aim to use to optimize our employees' working day, based on candid feedback.
With so much going on, how do you find a balance in your free time?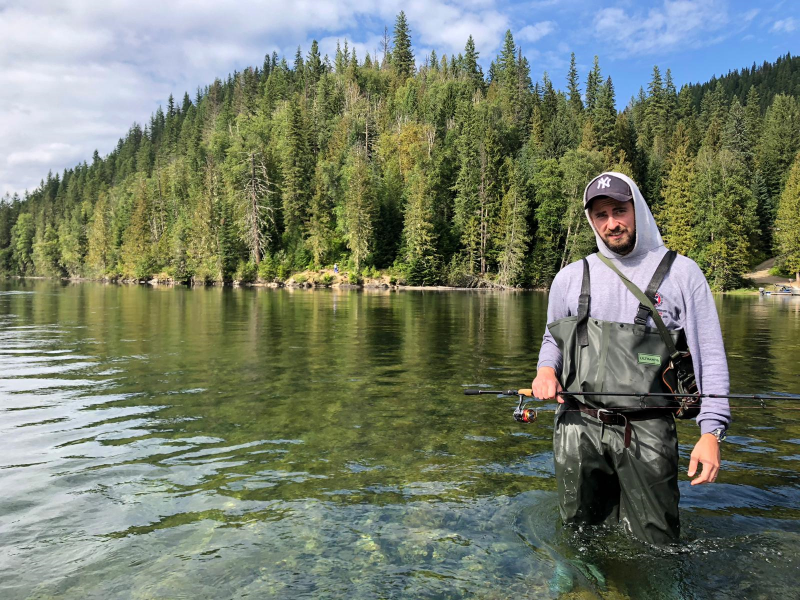 Paul Mohr:
With my two children: Duplo is currently a big thing. Otherwise, I love being by the water – it doesn't matter whether it's a stream, lake or ocean – and preferably with a fishing rod in my hand. Another of my passions is good food and cooking; I'm constantly working on the perfect spaghetti carbonara.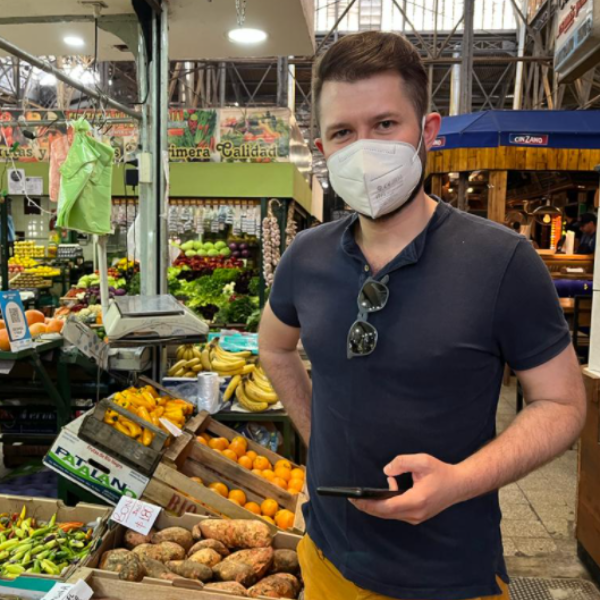 Paul Zahn: Cooking is also one of my favorite hobbies. I love to cook Gordon Ramsay's recipes, they always taste phenomenal. Other than that, I also love historical documentaries, especially about the 20th century, as it's still shaping our daily lives now. Of course, I also spend as much time as possible with friends and family, whether it's going out for a quick beer on a Friday, having a barbecue on a Saturday, or travelling.
I'm planning a visit to Cologne; what should I absolutely not miss?
Paul Zahn: You should definitely make sure you experience the unique Cologne atmosphere, at a concert for one of Cologne's bands, or watching a match at the soccer stadium. You could have a relaxing day with an afternoon in one of the parks in the green belt and then spend the evening at Brüsseler Platz and in the Belgian Quarter. The Zülpicher Döner is a particular highlight for me. There are only two things on the menu, but they make the best doner kebabs in the city.
Paul Mohr: I have another tip for you – right next to the INVERTO office, you can get charcoal-grilled kebabs. And to stay on all things culinary, I would definitely recommend exploring the traditional breweries and taverns in Cologne and trying dishes like 'Himmel und Äd'. Everyone should also go to Carnival in Cologne at least once – it's a unique experience that's hard to put into words.
Here you can download the magazine free of charge:

To receive the magazine issue, fill out the contact form. You will then receive the entire issue by mail.