Professional raw materials management competitive advantage in procurement
Exchange rate fluctuations, political crises, trade restrictions and many other external influences can complicate the efficient and cost-effective procurement of raw materials. Successful raw materials procurement not only depends on the performance of your procurement, it relies on a number of external factors, whose risks can only be mitigated through targeted actions.
Establishing professional raw materials management not only minimises risks, it also provides planning security, which gives you a significant competitive advantage.
This means that you can efficiently commit your procurement resources to your core strategic activities for the long term, while the competition is forced to concentrate on complicated procurement conditions.
Thanks to our many years of experience consulting on raw materials procurement, we have identified the four main levers that have proved successful for our clients in critical phases and difficult conditions. We divide raw materials management into detailed sub-fields, focusing on each one in turn to ensure that, as a whole, it is comprehensive and sustainable.
How do we go about raw material management consulting?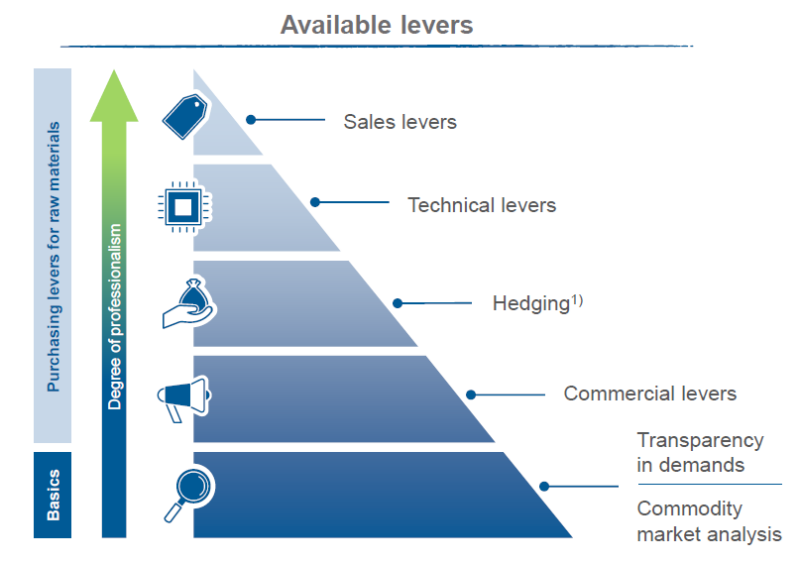 In analysing the raw materials market, our sector experts continuously examine both the market development of raw materials and the market for raw materials suppliers. Thanks to our specialist knowledge and our Competence Centre for Raw Materials Management, our data is always up-to-date and covers raw materials demand for the food industry, the pharmaceutical sector and the automotive and electronics industries. We also establish transparency of demand for your raw materials procurement in order to achieve the highest possible level of efficiency when optimizing your procurement. We perform quantity and cost breakdowns, create a raw materials matrix and widen your perspective by achieving transparency throughout your supply chain.
Commercial levers include demand-specific tenders and negotiations to identify suitable and alternative suppliers for your specific needs, concluding individual contracts such as fixed price agreements, indexing or fixed purchase volumes. The primary aim here is to increase security of supply and reduce procurement costs.
Hedging is a proven method to protect against price fluctuations and supply shortages. There are several types: physical hedging, operational hedging, supplier hedging and financial hedging. Targeted hedging minimises price and supply risks. We work with you to develop and implement the appropriate hedging strategy for your raw materials procurement.
The use of technical levers has the potential for further savings and reduces your dependence on natural resources. We achieve this by reducing your use of raw materials, reviewing and, if necessary, using substitutes and developing new products.
Coordinating procurement and sales strategies also has the potential to minimise risks. Our raw materials consultants work with you to foster collective strategy development. Coordinating procurement and production and having open-book contracts harmonises price conditions and, ideally, passes any risks onto customers. The targeted sales of alternative products also ensures more security for your raw materials management.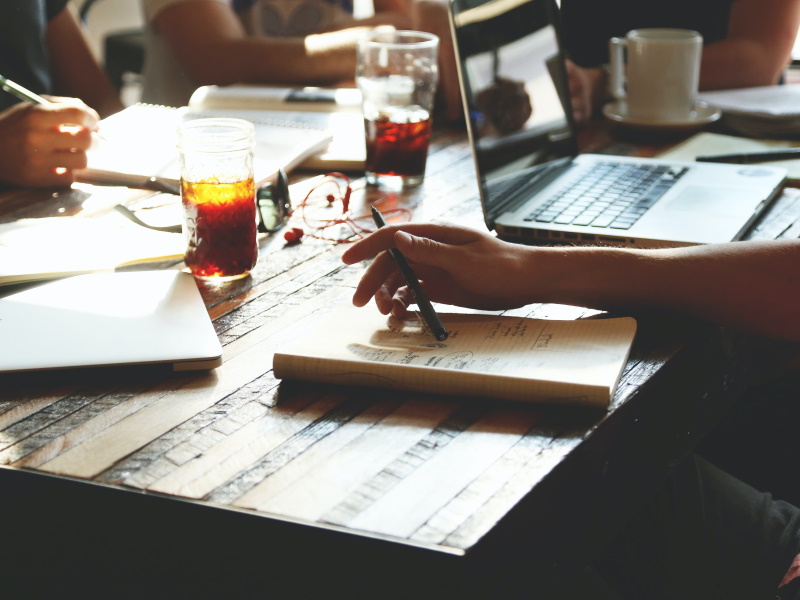 Raw materials workshop
We also offer a raw materials workshop to enable the targeted identification of potential and optimization opportunities in your raw materials procurement. We work with you to select a group of participants from the Procurement, Finance, Sales and Development departments in order to address all of the relevant issues. Within a day, we will show you initial areas of potential and identify possible areas for improvement, setting specific tasks based on best practice examples. The raw materials workshop
also reinforces knowledge and ensures comprehension of methods, and serves as a basis for your raw materials procurement to respond to new situations quickly and appropriately.
The results
Lower costs for raw materials procurement
New supplier contracts mean minimised raw materials risks (supply, price, etc.)
Establishing tools and knowledge to ensure sustainable and stable raw materials management and the ability to react quickly to market developments
Our raw material insights