INVERTO Office Denmark "Hygge ways of working"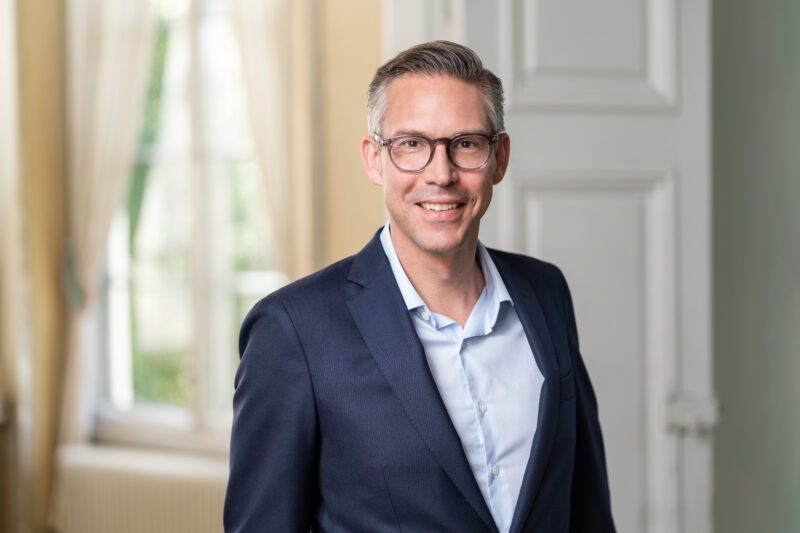 Morten Bøgh Skaarup joined our Copenhagen office as a Managing Director in August. In our interview, he talks about the challenges that Nordic companies are currently facing and their understanding of wanting to lead the way.
Can you please briefly describe your background and how it led you to us?
Originally, I studied engineering and in my "first" career I built factories for global mechanical engineering and manufacturing companies in Senegal, Vietnam, China, Russia and India. An Executive MBA course then accidentally led me to procurement more than 15 years ago. This has stuck with me ever since and I developed a real passion for it, going on to work in both industry and various consulting firms.
Why INVERTO? What were your expectations?
INVERTO's strong values, entrepreneurial mindset and, last but not least, its employees played a decisive role. The Copenhagen office had just celebrated its third birthday and it's growing out of its infancy.
I want to be part of the journey, develop the team, and do my part to make us the leading procurement and SCM consultancy in the Nordics. I was also attracted by the synergies with BCG, as it gives me the opportunity to work for leading corporations.
How were your first few months with INVERTO?
Have your expectations been met? Completely! The people and the team culture have particularly exceeded my expectations. The support and professional structures won me over – the onboarding was extremely professional. Even an experienced manager still has a lot to learn. For me, the first few weeks in particular were all about listening and learning. In over 50 meetings, I built up my internal network, primarily with colleagues in Copenhagen, but also with other contacts at INVERTO and BCG. What I really admire is the strong growth and transformation focus. I am convinced that I've made the right decision and I'm looking forward to growing the business and especially the team.
With regard to the team – what is particularly important to you?
First of all, I have to say that as a Danish team we never stand alone – together with the Stockholm office, we form the Nordic part of INVERTO and work very closely together. At the moment, it's mainly about bringing the team together after the many months of remote working and figuring out how we can work as efficiently as possible in the future. As we're a very young organization, many colleagues are meeting face to face for the first time. The task now is to strengthen the relationships and the corporate culture "in the real world".
To this end, we've organized a Nordic reunion and several fun events to bring team members together. I also have a paddle tournament coming up. To make work in the office as pleasant as possible for the team, the office has been renovated. We've created more space and quiet zones so that every colleague can come back to the office on certain days of the week – in line with the "new ways of working". We are convinced that this will enable us to develop as a team and provide the best services for our clients.

What are your clients particularly concerned about at the moment?
Of course, Nordic companies are also struggling with the consequences of the Coronavirus pandemic. At the top of the agenda are cost control, securing supplies, and transforming organizations. These are also the focus of most of our current projects. We are providing support primarily by strengthening and optimizing supply chains and with strategic raw materials management, for example mitigating price and supply volatility or re-engineering projects. We are also currently helping some clients in M&A to strengthen their market position and secure synergy effects.
In addition, the issue of sustainability is enormously important throughout Scandinavia. Companies like to see themselves as pioneers in the implementation of new ideas – in digitalization this has already been very successful, and now we want to be a role model for a more sustainable future.
How do you spend your free time?
I'm a family man and have three children with whom I like to be out and about, although that's proving rather difficult at the moment – getting teenagers out of their rooms to spend time with their dad is a real challenge. I like to travel, go hiking and play tennis. I also get out on my vintage motorcycle when the weather is nice. Then, to pay tribute to sustainability efforts, I try to compensate for that in everyday life with an electric car.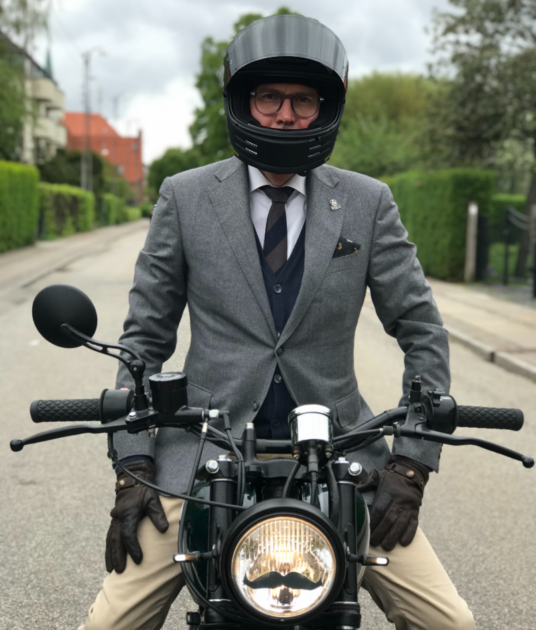 As an insider, what would you recommend to be on our Copenhagen "bucket list"?
Pack a picnic and enjoy the city from the water at sunset on a go-boat – these are solar-powered boats you can rent at the port. Or take a walk along the inner harbor and look at the stunning architecture reflected in the water.
Do as the Danes do, and rent a bike. Don't forget to stop at one of the small bars for refreshments before exploring the city's parks on two wheels. Finally, be sure to head to a "pølsevogn" for a traditional Danish hot dog.
Here you can download the magazine for free:
To receive the magazine issue, fill out the contact form. You will then receive the entire issue by mail.
Preview of the Digital Magazine Issue: