INVERTO office Great Britain : "The next act in the INVERTO story"
Thibault Lecat has been the Managing Director for INVERTO in London for over a year. He is an expert in procurement transformation and digitalization with a focus on the development and deployment of future-proof business models that can adapt to rapidly changing business environments. In this interview, Thibault talks about how he has adapted to the new realities over the past year – his first year at INVERTO – and what's next for the UK team.
How did you get involved in procurement consulting?
After my studies in France, Canada, and Australia, I started as a software developer and worked in London and Hong Kong. I first encountered the topic of procurement optimization while working for a leading consulting firm in the UK.
Why then the switch to INVERTO?
When INVERTO approached me, it became rapidly clear this was going to be my next challenge – the idea of shaping INVERTO in the UK from the ground up, building a diverse team and strengthening its position in the market was very appealing to me. We have a unique standing in the market, with BCG and INVERTO working together, we don't just excel in offering top level strategic advice, but also offer the execution strength to turn that strategy into reality. This delivery strength, coupled with deep expertise in both direct and indirect procurement categories and best in class tools and databases, impressed me from the outset. Additionally, INVERTO's strong and supportive culture played a key role in my decision. I didn't experience my first face-to-face meeting with a client
How did you experience your first year at INVERTO? Did your expectations come true?
Not really – three weeks after I started, Covid "hit", which of course changed everything. Instead of going to clients, I spent most of my time at home; in fact,
until nine months after I started Nevertheless, I think we managed the situation well. What sets INVERTO apart for me is the pragmatic approach to solving problems and the sense of cohesion. Everyone in the company has been incredibly supportive of the development of the London office and we used the downtime wisely to strengthen our core capabilities and redesign some of our offerings.
How do you manage to keep the team together during Corona?
The feeling of achieving something together and jointly shaping the future of our UK firm has already welded us very closely together. To lift this feeling to a more personal level, we organized a lot of informal events last year, from virtual games to cooking events, casino evenings and wine tastings. To get to know each team member personally and motivate them, I also try to have one-on-one meetings as often as possible. And finally, I invested a lot of time to support everyone in working remotely effectively and in dealing with project workload.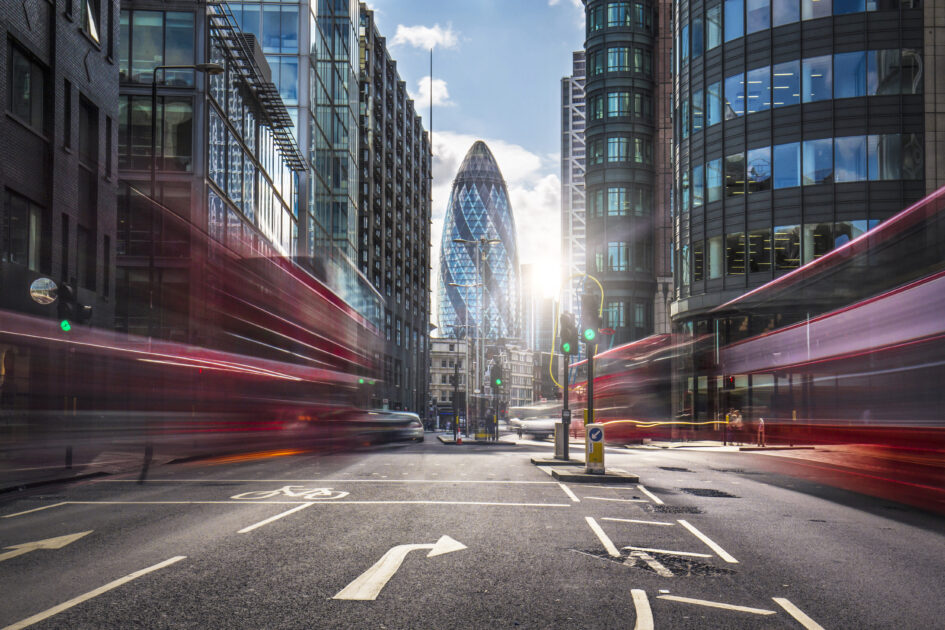 What is particularly important in projects at the moment? What challenges are companies in the UK currently facing?
Margin improvement and cost reduction continues to be the focus for most companies, and Corona has only intensified this for some industries. We are also observing that more and more companies are wondering what exactly does their procurement department stand for and in what way can it add further value to the company further value for the company beyond cost reduction. More broadly, procurement departments in the UK are increasingly concerned with geopolitical factors, risk management and sustainability.
Are there differences with other European markets?
The general response to Covid was very different. The UK economy was hit harder in some cases but more in the short term. The current vaccination program has sent very positive signals: the country is coming back stronger and the economy is picking up very quickly. Another unique development is, of course, Brexit, which has now come on-top. Ultimately, however, this has helped some companies.
How so? What role did Brexit play?
As part of their preparation, most companies stocked up on inventory before the UK's departure from the EU. As the effects of Brexit were not as severe as feared, they were able to put this extra inventory to good use during Covid and thus come through the crisis better.
What steps is INVERTO planning to take to gain a foothold in these market conditions?
Our goal is to continue to grow the INVERTO brand and be perceived as the preferred partner in procurement. To achieve this, we want to further expand the leadership team in London this year and continue to work closely with BCG to provide leading edge solutions to our clients. We want to impress them with outstanding quality and great results. Of course, all this will only be possible by focusing on hiring and retaining top talents. I am also the proud sponsor of the "Very Diverse, Very INVERTO" initiative as I believe diversity is the foundation to any great team. Moving the dial on sustainability and preserving our closely-knit culture will remain priorities too.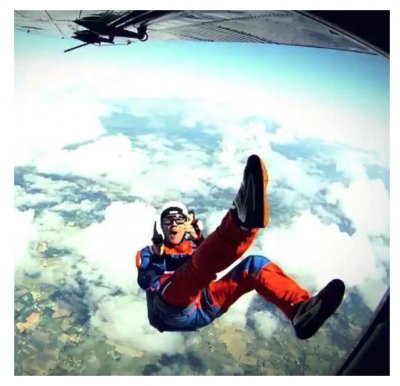 What is important to you personally in your free time, how do you spend your non-working time?
Until recently I used to be part of a semi-pro theatre company putting on shows across London. Although the audience was relatively small (c. 150 seats), standing in front of "strangers" to be Shakespeare's Oberon or Feydeau's Monsieur Tournel or even Oscar Wilde's Lord Darlington for a couple of hours was an incredible experience. Nowadays, however, I direct most of my energy towards my young family, with whom I spend as much time as possible – I have three children. Otherwise, I love
everything that makes my heart beat a little faster, such as motorized paragliding, skydiving and scuba diving.
What should definitely be on our "bucket list" for a trip to London?
For me, as a theatre enthusiast, it would be "Secret Cinema" – an immersive cinema experience where you dress up and enter a physical universe in the role of a protagonist, based entirely on the selected film. You get to interact with the characters and become part of the story!