Only with PROCUREMENT on Board
Businesses are increasingly being judged by their sustainability strategies, which are drawing more and more attention from clients, business partners, investors and staff. This goes for procurement as well, where meeting sustainability criteria is becoming more of a priority than saving costs.
Sustainable supply chains: How can procurement help?
Achieving sustainability goals usually requires a fundamental transformation – As the direct contact to suppliers in the supply chain, procurement plays an important part in this transformation and in achieving sustainability goals. Procurement is tasked with strengthening the stability of the supply chain, making sure that suppliers meet sustainability criteria and that business partners don't have any skeletons in their closets that could damage a company's finances and reputation.
This requires a fundamental change in approach. So far, procurement departments have mainly measured their success in cost leadership, focusing on meeting needs as cheaply as possible and paying very little attention to sustainability. In the future, sustainability aspects must be considered within the framework of an extended, sustainable TCO analysis.
Being guided by sustainability concepts will mean investing in many aspects of the business, but that doesn't mean economic considerations have to move to the bottom of the list. The key is maintaining the right balance between financial and sustainability goals, which is reflected equally in the target agreements for procurement as a whole and for individual employees.
Procurement's role results in 4 key targets for CPOs
Identify and prioritise sustainability concerns based in the supply chain
Integrate sustainability in procurement's target operating model and empower the organisation
Effectively implement tailored measures across the supply base
Measure & report the relevant impact and drive ongoing improvements
Create conditions for sustainable supply chain management
The main obstacle to realigning procurement is the fact that implementation lies outside the business's sphere of influence; a bona fide sustainability program ensures all the suppliers along the supply chain are closely involved. Buyers must analyze existing targets that they have set for their partners and how they monitor them. Establishing whether the corresponding data is available and accessible may be a major challenge in itself, but this is also absolutely essential for sustainable supply chain management.
For more information on diagnosis, roadmap, implementation and permanent support, see the full article "Achieving Sustainability Goals – Only with PROCUREMENT on Board!"
Conclusion: Procurement as a driver for transformation processes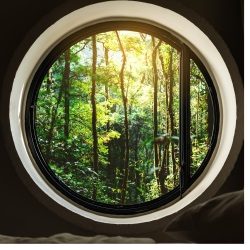 Climate change is making great demands on society, including companies. But as complex as these measures may appear, there is no alternative in view of the consequences that are already visible. Added to this is the financial incentive: investors are placing more and more value on sustainability. The large institutional investors such as BlackRock in particular have defined sustainability criteria that are used as a basis when deciding for or against an investment.
Procurement will have a critical role here, as there is no other business unit with the same level of responsibility for the majority of resources in the supply chain. At the same time, its many contacts in the supplier network mean that its influence reaches far beyond its own company. Procurement departments are perfectly placed to support their own company's social responsibility and, ideally, to drive the transformation process forward in other parts of the business.
Detailed contents of the article:
Definition of sustainability (ESG criteria)
Corporate Social Responsibility
Environmental Benefits
Sustainable supply chains
Supplier networks / ecosystems
Benefits for the own company
Sustainable procurement: the role of procurement
How do I make my procurement sustainable
Interview with BCG Managing Director Patrick Herhold on the topic of sustainability in companies
More topics in the magazine issue:
Sustainable Packaging
Regional Supply Chains
Raw Materials Study
Interview with Managing Director Philipp on future challenges
Read editorial
Dear readers,
The COVID-19 pandemic is very much at the front of our minds, both in business and our personal life, turning many decisions and our everyday routines upsidedown. But the ongoing crisis also gives us an opportunity to completely rethink our business structures and processes. Dealing with climate change and making a sustainable contribution to society is undoubtedly one of the most important challenges, but also one of the most complex. In our cover story, we'll show you how you can approach this issue, and how procurement can make your business sustainable.
Consumer goods manufacturers and retailers have recently seen a growing demand for sustainability among consumers. Using sustainable packaging as an example, we have investigated the possibilities for meeting corporate social responsibility. We also show how regionalizing your supply chain can be a smart move.
The first and most important step of all projects to increase sustainability is the creation of transparency as the basis for all subsequent measures. Our latest Raw Materials Study reveals that this is something lacking in many companies, and we'll share the study's findings with you in this issue.
Happy reading – and stay safe,
Thibault Pucken, on behalf of the Management Directors
Read in the cover story of our digital magazine how to put this into practice and find out in our expert interviews what role procurement plays in achieving sustainability goals in companies.
Request the complete magazine issue for free in digital form now:
About the authors:
Dr. Markus Bergauer
Markus Bergauer is Managing Director and founder of INVERTO. Based on his extensive consulting experience in the fields of procurement and SCM, he helps companies in the capital goods and automotive industries to transform their procurement functions and to design and implement projects for sustainable performance improvement.
Katharina Erfort
Katharina Erfort is a project manager at INVERTO in London. She advises customers from the process and automotive industries and retail on implementing international procurement projects, with a particular interest in sustainable procurement.