Clear-cut goals lead to better results
The profit that private equity companies make when they sell a portfolio company is expected to be much lower this year and next than in previous years, the German magazine Finance reports. This means private equities will need to use all the levers available to maximize value creation. In procurement, this is best achieved by setting clear optimization goals for portfolio companies.
Private equity companies take a variety of approaches to top-line and bottom-line optimization to add value, as our survey has shown. When it comes to the bottom line, procurement is number one on the list of the most promising areas for improvement. 33% of respondents believe that there is great potential for value creation in procurement. This is followed by production and service, and working capital, as targets for optimization.
Private equities that attach great potential for value enhancement to procurement optimization typically achieve better savings than those that do not – on average 4.5% versus 2.5%. This trend is also backed up by a review of governance. Investors who give their portfolio companies clear procurement improvement goals are consistently more successful than those who do not: procurement delivers an improvement in results of 4.3% compared to just 2.8%.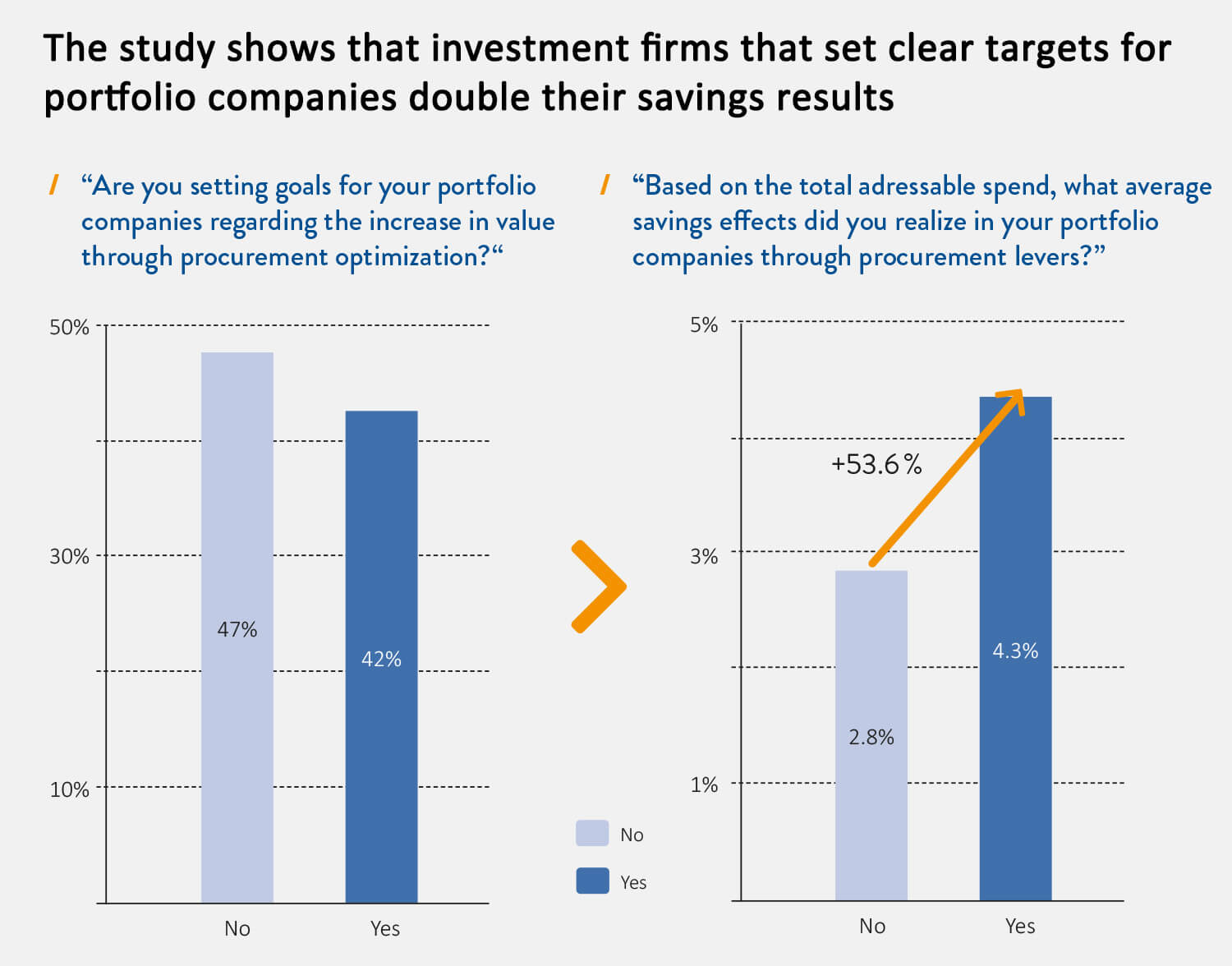 About the study
For the Procurement Optimization as a Value Creation Lever in Portfolio Companies study, INVERTO surveyed around 60 executives from private equity firms that manage a portfolio of over €200 billion and hold companies for three to five years. The private equities surveyed invest mostly in medium-sized companies worth €50 to 500 million, from the industrial goods, business services, telecommunications/media/technology, consumer goods, and healthcare/pharmaceutical industries.
Here you can get our digital magazine including the full article about the survey results for free. Further topics in the magazine:
Digital Solution Navigator
Achieve digital excellence for your procurement processes
Procurement Transformation
What really matters
Company News: Successful start in Sweden
Interview with André Thuvesson, Managing Director of INVERTO in Stockholm