Jonathan Sing, Project Manager at INVERTO UK, tells us how he starts an average week and about his everyday job as Project Manager
It's Monday morning and the start of a new project day. How do you start an average week?
I would often start the week with a coffee! Then with the team we would review our activity plan and make sure the team's objectives are clear – meetings with key stakeholders, negotiations, travels etc. Consultants can often be involved in various projects therefore prioritizing activities with people availabilities is essential to achieve our targets.
How did you find settling in and the communication with your new colleagues when you joined?
We are an organization with a manageable number of employees. Consultants from all locations are regularly invited to headquarter office events which helps meeting everyone. I was lucky enough to attend our annual conference after joining INVERTO for only one week which made the integration even easier!
In general, I discovered a company culture that promotes excellence and team work. I was supported by the management and the colleagues when I joined to make me feel comfortable in this new environment.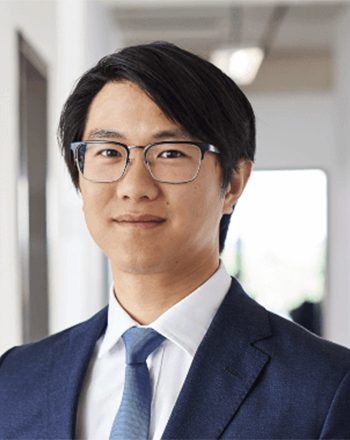 What did you do in your last project?
My last project consisted of evaluating the transportation and the pre-shipment processes of a global furniture company. It was really exciting as we were doing something that has not been done before – we created our own model based on KPIs to assess the client's efficiency and identify the improvement potentials. In the process we also visited seven sites located in six countries from Denmark to Spain to assess processes and interview key stakeholders!
How international is your role as a project manager at this international consultancy and what is that like for you?
At first, traveling is not just exciting but challenging as well, especially on new projects when you know little about the places you are going to. At times, travelling on a weekly basis can also drain energy. However it seems the more I travel, the quicker I adapt to a new environment! Also it is definitely a learning experience to work with companies with different issues and company cultures. Since I joined I have consulted clients in London, Paris, Cologne, Dublin (United States), Suzhou (China) and various other countries in Europe.

What has been your biggest success at INVERTO (so far)?
I would say being able to manage a project independently. I have been able to successfully progress a new product introduction into its next sourcing phase. In four months, a new project management and governance structure was implemented with the client to coordinate activities between Europe and China. We went to China to pre-screen our client's future partners and as a result we managed to get much closer to our target cost. The feeling of accomplishment also came from the mutual learning experience which hopefully will help the client in future activities.

And what was the biggest challenge?
The start of the project was the most challenging part. It was challenging since it needed a significant element of forward planning to set up a clear project plan and documents structure as well as involving key stakeholders before the project had even started. However it was time well spent to allow the project to move forward smoothly.

Think back to when you joined INVERTO and compare that to your current situation. In hindsight, what has been the biggest surprise?
Facing clients on a regular basis and solving complex problems has definitely boosted my confidence. I am still surprised by the pace at which I have learned since I joined, not only from the exposure and responsibilities I received at work but also from interactions with colleagues.