What's your story Victoria?
Hello, who are you and what brought you to INVERTO?
My name is Victoria, I am 25 years old, and I was born and raised in a small town close to Stuttgart.
I was always interested in different countries and cultures and after having lived in Canada and Chile, I decided to go to yet another country for my bachelor's degree, the Netherlands. I studied International Business at the School of Business and Economics in the beautiful student city Maastricht and for an exchange semester in Bogotá, Colombia.
During my studies I was working for a student association which planned numerous career events and through my role as the external relations commissioner, I got to meet INVERTO for the first time and was already starting to get interested. Then, in between my bachelor's and master's, after having gained some insights into supply chain management at Porsche, I interned at INVERTO for four months in 2020.
As I truly enjoyed my time at INVERTO learning a lot about various aspects of Procurement in two projects, I decided to convert into a working student next to my master's in Supply Chain Management, at Erasmus University in Rotterdam.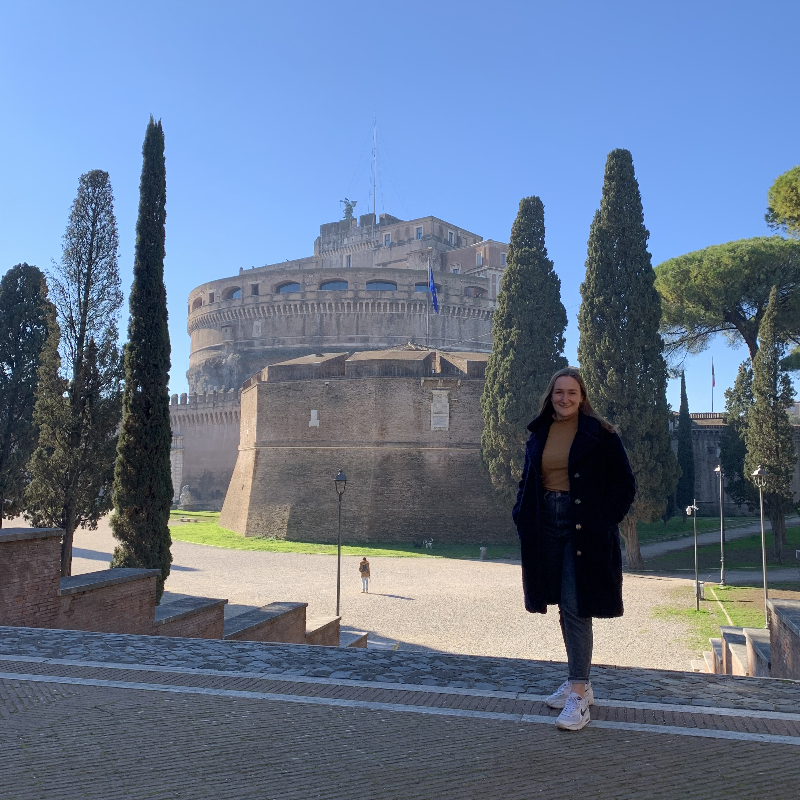 What are you doing at INVERTO?
As a working student for one of INVERTO's associate directors, I am mainly working for the INVERTO Training Center (ITC). In this role, I help create and develop proposals, develop external and internal training content, and give PowerPoint Trainings to our Newbies.
I am happy to continue my journey at INVERTO as a Consultant as of October, 2022.
You found the job of your dreams at INVERTO, of course – if INVERTO wouldn`t exist, what would have become of you
I love to watch documentaries about the deep see and the ocean and sometimes it makes me want to be one of the divers to see all these fascinating creatures in real life…but as I am already freaking out when an algae is touching me while swimming I guess that dream should stay a dream.
Do you have a favorite place?
I don't have a specific place, but I love tiny fisher villages anywhere sunny and worm. For me it seems like the time has stopped in such places and everything is happening at a much slower pace.
Which concert have you visited lastly and how was it?
After a long time of no concerts due to corona, I went an Ed Sheeran concert last week. And well…that guy can sing! It was an amazing evening.