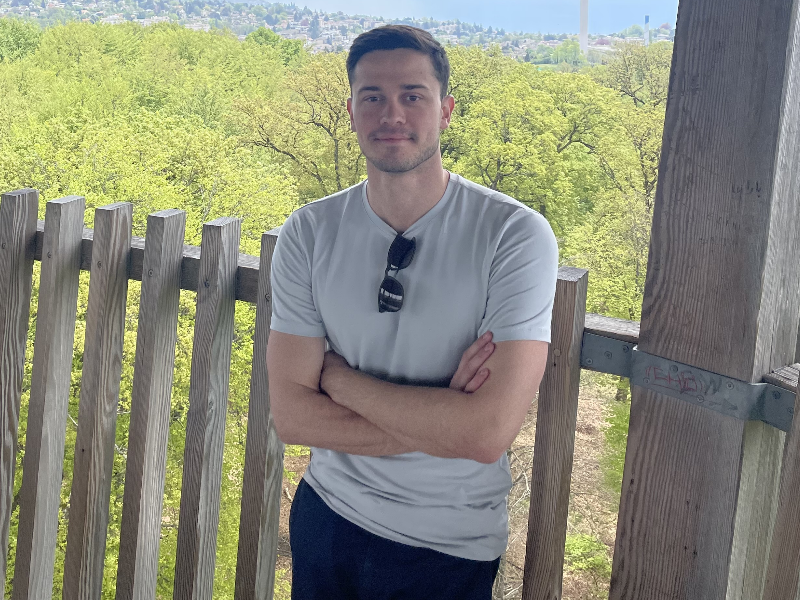 Hello, who are you and what brought you to INVERTO?
My name is Tadej, I am 26 years old and was born and raised in Slovenia (Maribor).
While growing up in my homeland, playing volleyball used to be the main focus in my life until finishing gymnasium. After that, I decided to put all my efforts into studies and began my journey on the Faculty of Logistics in Slovenia, where I completed my bachelor's studies. In the last semester, I decided to move to Vienna as an exchange student, where I fell in love with the city and decided to begin my master's studies of Supply Chain Management at WU Wien.
The program turned out to be the perfect fit for me and enabled me to develop a lot of important skills necessary for consulting in the field of Supply Chain & Procurement, while giving me the chance to study in a very international environment with students from all over the world. My wish was to continue the career path in a company that would provide a similar environment also after the studies and due to our constant interactions at different events during the master's, my journey led me to INVERTO.
What are you doing at INVERTO?
Currently, I am Senior Consultant in Vienna office. I have been active on multiple projects since the beginning of my career, while also being engaged in other activities important for INVERTO, such as the use of new digital tools (e.g., Power BI) and recruiting young professionals to join our Very INVERTO team.
You found the job of your dreams at INVERTO, of course – if INVERTO wouldn`t exist, what would have become of you?
Being a professional volleyball player or owning a sweets factory (no correlation but both awesome).
Do you have a favorite place?
From all the visited places, I would really enjoy living in Lisbon during the summer. Very friendly people, good food and amazing views.
Do you have a special ritual at work?
A good cup of coffee with the colleagues is everything you need.
If you could choose, which supernatural power would you like to have?
Flying would be quite cool & useful.
Do you have a bad habit?
I am enjoying too many snacks & sweets in our Vienna office.
Entdecke weitere People Stories