Hello, who are you and what brought you to INVERTO?
Hi, my name is Sarina and I grew up in Karlsruhe, in beautiful Baden. After completing my dual bachelor's degree in business administration at DHBW Karlsruhe and another 1.5 years of work experience in the textile industry, I decided to study for a master's degree in international business development at ESB Business School Reutlingen. During my studies, I spent a semester abroad in Edinburgh, took part in a summer school in Hong Kong and completed internships in SCM at L'Oréal and in consulting at MHP – A Porsche Company.
In my spare time, I have been actively involved in my favorite sports, tennis and skiing, since my early childhood. As I also love to travel, the consulting job is just right for me.
I first came into contact with INVERTO at the Career Fair, which is organised twice a year by ESB in Reutlingen. What ultimately convinced me about INVERTO can be explained in many ways: the specialisation in strategic EC and SCM, the familiarity on the market as a subsidiary of BCG, the recommendation of an acquaintance and especially the extremely positive impression of INVERTO during the application process.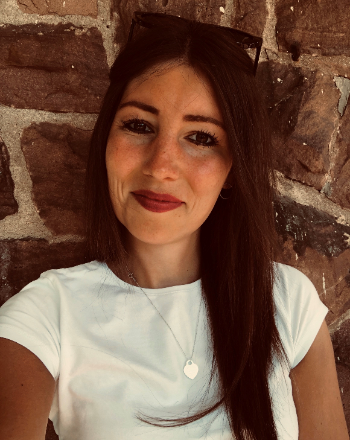 Sarina Braun
Senior Consultant

What are you doing at INVERTO?
I joined INVERTO 2 years ago and have meanwhile been promoted to Senior Consultant. My main task is the daily project management for customers in various industries, which makes the daily routine incredibly interesting and varied. In addition, I work internally for the Indirect Spend and Supply Chain Management Competence Centres. I am also part of the team in the cooperation project with Enactus. For example, we visit advisory boards or hold workshops for students. As an ESB alumni, I also represent INVERTO at the ESB Career Fair.
Do you have a favorite place and why is it your favorite?
I love to travel, but one of my favourite places is definitely Italy. La dolce vita describes the fondness for the country very well. But in particular, I have lost my heart to the beautiful small town of Salò at Lake Garda. The fashionable shops, Lake Garda and the beautiful surroundings, Aperol Spritz, espresso and Italian cuisine drag me there several times every year.
Who was your childhood hero and why?
My childhood hero was the US tennis player Serena Williams. I was always impressed by her sporting ambition, her stamina, her success and, of course, the similarity of her name to mine. Having played tennis since early childhood, I was particularly impressed by her power and mental strength.
You found the job of your dreams at INVERTO, of course – if INVERTO wouldn`t exist, what would have become of you and why? Any hidden dreams?
As a plan B, I would have chosen the profession of a dentist, because I like to work with people, take responsibility, work very precisely and have a sense of aesthetics. However, I am very happy with my career choice and I can also implement these qualities very well in consulting.