"What's your story Raphael?"
Hello, who are you and what brought you to INVERTO?
My name is Raphael and I was born and raised in Fürth – in beautiful Franconia.
My interest in other countries and cultures is great, and it was already awakened in my school days. So, I already made my first student exchange in third grade to Nagyvázsony, a small town near Lake Balaton (Hungary). This experience was followed by further exchanges in Hungary, France and England. At the latest after my one-year stay in Melbourne (Australia) in the 10th grade, my wanderlust was completely ignited – traveling is my greatest hobby besides mountain biking and skiing.
I completed my bachelor and master studies in mechanical engineering at FAU Erlangen-Nürnberg. During my studies I had the opportunity to spend one semester abroad at the Budapest University of Technology and Economics as well as to write my master thesis partly abroad.
Thanks to my interdisciplinary course of studies, I was able to get to know different economic and technical departments of international corporations with a focus on industry and automotive during internships and working student activities. The diversity and variety of my activities made me enthusiastic about the consulting environment, which is the reason why I decided to join INVERTO after my studies.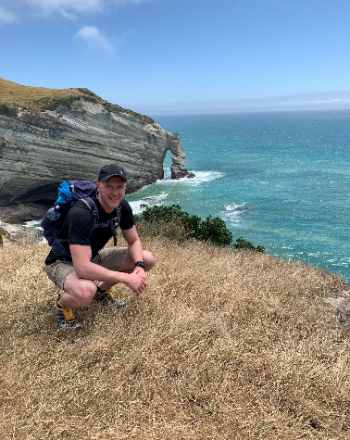 Raphael Blum
Consultant

What are you doing at INVERTO?
I work at INVERTO as a consultant. As already mentioned, my experience is more focused on the industrial and automotive sector, but INVERTO allows me to expand my knowledge in other industries. Beside the project work, I am part of the exciting Competence Center INVERTO Digital Solutions.
Do you have a favorite place and why is it your favorite?
Beach – Sea – Sun
Which concert have you visited lastly and how was it?
The last concert I visited actually seems like an eternity because of the current situation. Nevertheless, I can remember it very well. My last concert was by the Australian band The Cat Empire, which I attended at the Melbourne Zoo – during a trip before I started at INVERTO.
If you could choose, which supernatural power would you like to have and why?

Considering the current times, I would like to have the supernatural ability to end this present pandemic as soon as possible and thus get a bit of normalcy back into everyone's lives.