Hello, who are you and what brought you to INVERTO?
My name is Maximilian von Haxthausen, 30 years old, and I grew up in Germany's Tuscany (Southern Palatinate), at the North Sea, and in Münsterland.
I studied classic business administration in a dual study program in cooperation with the company Hornbach Baumarkt AG. Afterwards, I earned my master's degree at the FH Dortmund. Before my dual studies, I also completed an apprenticeship/training as a retail salesman. So, I really learned the retail business from scratch. During my studies, I also had the chance to study in Kuala Lumpur and complete a trainee program in Hong Kong.
Besides studying, I spent most of my spare time with friends playing soccer or visiting old friends all over Germany. Besides my time at HORNBACH Baumarkt AG, I also worked in strategic procurement at Peek&Cloppenburg KG Düsseldorf. I came to INVERTO through a recommendation from a friend, who also recommended me as a possible candidate.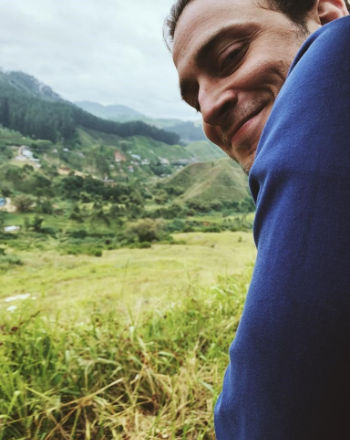 Maximilian von Haxthausen
Project Manager

What are you doing at INVERTO?
As a Project Manager in CC Retail / Consumer Goods, I am particularly specialized in the areas of brand negotiations, category management and organizational development. In addition to my project work, I am also involved in the application process for potential new colleagues and support our Competence Center in building up new competencies. Among other things, I am currently working on the impact of the new supply chain law, our website presence and the development of new documents to support INVERTO's sales activities. So, as you can see, it is a very broad field of tasks.
Do you have a favorite place and why is it your favorite?
HONG KONG – I spent 8 months here and I personally connect a lot with this stunning city.
You found the job of your dreams at INVERTO, of course – if INVERTO wouldn`t exist, what would have become of you and why? Any hidden dreams?
Pilot… But if you don't like to fly, this is not a good combination.
If you could choose, which supernatural power would you like to have and why?
I would love to be able to move around two places at the same time – then I would have to order less from Lieferando and could cook more myself.