Interview: The first 100 days at INVERTO.
Please spontaneously describe your first 100 days in 3 words.
exciting
varied
challenging
Was there a favorite moment in your first 100 days?
That was the Annual Conference, of course! The opportunity to meet the colleagues in a holiday atmosphere is really unique.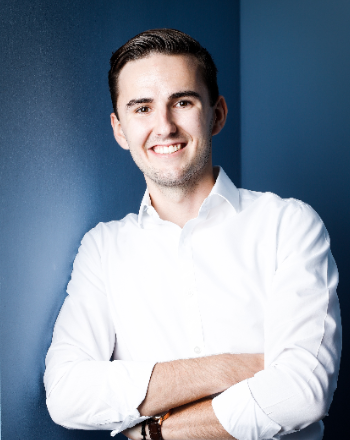 How did your first 3 days go?
My first three days at INVERTO were really pleasant. I received my mobile phone and laptop before the official first day, so I could get started straight away. In addition, the onboarding was very well organized and, despite all the new information, you had the opportunity to get to know your new colleagues.
How was the whole starting phase?
Very motivating, as you could pitch in right from the start and thus gain a lot of new experience in a very short time.
What did you imagine would be different with us?
I was surprised how helpful all colleagues at INVERTO are. This is very helpful, especially at the beginning, because you can quickly make new contacts.
Which expectations have been confirmed?
That INVERTO is the right place for me to work!
Your first INVERTO party in 3 words?
Long, Loud and Funny.
What have you already learned at INVERTO?
An incredible range of many different things! From day one, the learning curve is very steep in all sorts of areas.
Please complete: INVERTO for you is very unique!