Interview with Sebastian: The first 100 days at INVERTO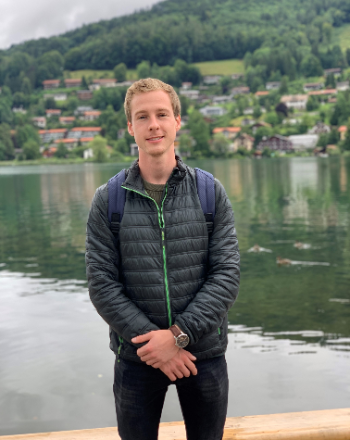 Please spontaneously describe your first 100 days in 3 words.
Diverse
Teamwork
Exciting
Was there a favorite moment in your first 100 days?
One of my favorite moments was an entire weekend, the Annual Conference in France. There I could meet a lot of INVERTOs, explore the landscape around Nice on an e-bike and party with colleagues until late night.
How was the whole starting phase?
Very informative and well-planned, so that on the one hand you got all the important information from the relevant people in charge and on the other hand there was enough time to exchange ideas with the other newbies. In total, the entry into the consulting business was made quite comfortable.
What did you imagine would be different with us?
I wouldn't have thought that the project teams really work so closely together and that the flat hierarchy allows discussions on eye level through all ranks. Morevoer, I found it really positively surprising how quickly you get involved in project work at an operational level.
Which expectations have been confirmed?
Just as I hoped when I applied: the INVERTO team spirit is indeed very strong (even among many newcomers) and the learning curve is enormously high because of the different and challenging tasks in the projects.
How did your first 3 days go?
My first three days were characterized by a very well organized onboarding, where I felt in good hands from the beginning on, and all burning questions of a newcomer were answered. I was also lucky that, although the onboarding was a virtual event, the summer party of the Munich office took place on the second day, and I was able to get to know the entire team in a convivial atmosphere and over delicious food.
What have you already learned at INVERTO?
Working efficiently, organizing your tasks well for the daily business as well for the upcoming week. Asking lots of questions helps you to develop yourself professionally faster.
Your first INVERTO Party in 3 words?
Funny, long-lasting, loud
More about the first 100 days at INVERTO