Interview with Jonas: The first 100 days at INVERTO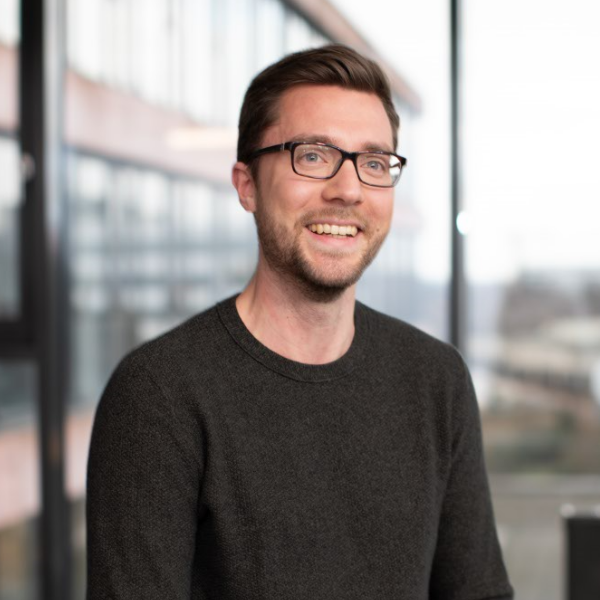 Please spontaneously describe your first 100 days in 3 words.
Multifaceted
International
Together
Was there a favorite moment in your first 100 days?
I cannot highlight one single moment. The first 100 days at INVERTO were full of impressions and moments that shaped the image in my mind. My interesting and varied work, the first meeting with colleagues, the joint lunch breaks, company events and the brief conversations at the coffee machine are definitely among them.
What have you already learned at INVERTO
Listening, thinking, challenging and getting started. Efficient work is very important to me and I get a lot of added value from it. I am already benefiting from this important insight not only in the office, but also in my private life.
How did your first 3 days go?
An agenda was sent out in advance for the first days. This enabled me to mentally prepare myself for what to expect. On the first day we met with all new colleagues at 9:00 am at the reception and there was enough time to get to know each other in a relaxed atmosphere.
As the day progressed, all departments introduced themselves. Contact persons, functions and work processes became clear. I quickly realized that people here work hand in hand. You could clearly sense the cooperation between the individual departments. I really liked this aspect in particular. The third day was dedicated to an all-day Excel training course. This was an opportunity to refresh the previous knowledge gained during my studies and put it into practice.
How was the whole starting phase?
Professional, informative and fun. I have fond memories of the first days. I liked the structured process and the presentation of the different areas. There was a lot of new information, but at no time did I have the feeling of being overwhelmed. Looking back, I also remember that the atmosphere was very supportive and pleasant right from the start. That has not changed to this day.
Which expectations have been confirmed?
The processes and workflows are efficiently structured, are regularly reviewed and improved where necessary. At no time do I have the feeling that something is only done because it has maybe always been done that way. Ideas and suggestions are welcomed and discussed. This continues to motivate me.
What did you imagine would
be different with us?
I would not have expected the structures to be so flat. Especially in my position, I notice that communication at all levels is extremely friendly and respectful. This greatly enhances the team spirit, the sense of community and the working atmosphere.
Your first INVERTO Party in 3 words?
Immer. Wieder. Gerne.
More about the first 1oo days at INVERTO