Interview with Nicole: The first 100 days at INVERTO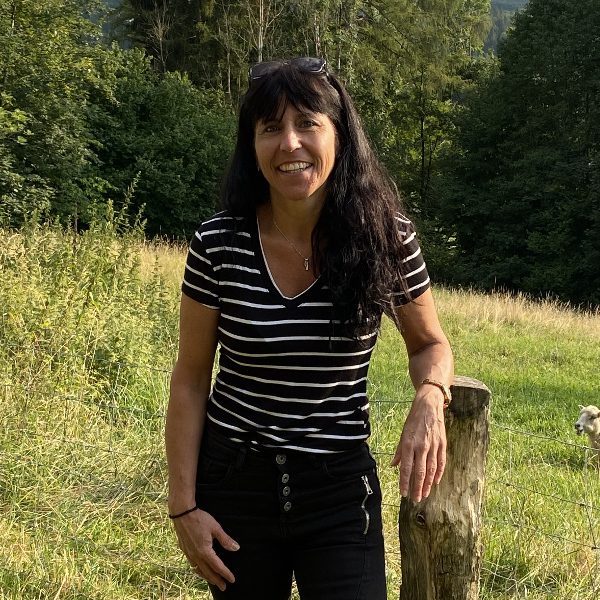 Please spontaneously describe your first 100 days in 3 words.
Challenging
Exciting
Connecting
How did your first 3 days go?
My onboarding actually started 4 weeks before my first day of work: I received a small surprise package from my new team with the message that they were looking forward to my start. I thought that was really nice.
Overall, I remember the pre-onboarding phase as very convincing and professional. I got my laptop and iphone the week before I started. The first two working days I was in my home office in the onboarding video conference and got to know the work processes and contact persons. I liked that we also had breakouts in between where we got to know the other newbies. That was the first chance to build up a network at INVERTO, which I took advantage of in the following weeks. And then the 3rd day was my 1st day in the office. That was the best of the 3 days: Moving into "my" office and getting to know my team and so many other new colleagues in person.
Your first INVERTO party in 3 words?
Totally my style.
But I can't be brief here, because in just 100 days I've been able to participate in so many events: On the day of the Spring Office Event in April it snowed, but we still had a blast at the city rally and the (open-air!) party. At the Newbie Day in May I met all the others who started at INVERTO in the last 6 months – and there was a great gift, delicious food and an outdoor Escape Game. For WIN Connect Day, all "Women at INVERTO" were invited and our female leadership could really inspire us. Very soon I will meet my international teammates at a teambuilding event in Munich, which I am really looking forward to. And every month we have a so-called "Meet & Eat" event in Cologne, where we are lured into the office with treats.
Was there a favorite moment in your first 100 days?
I was impressed that I met my contact person for Career Development and Learning already on the second day at INVERTO! This proved to me that the personal and professional development of each individual employee – not only the consultants, but also the BST employees – is actually lived here. BST stands for Business Support Teams, i.e. the colleagues in the corporate functions or specialist areas. In addition to training offered in-house by INVERTO, BST colleagues also benefit from the extensive training catalog offered by the Boston Consulting Group.
How was the whole starting phase?
Challenging. I had high expectations of myself, wanted to internalize all the information right away, know the procedures, and complete initial tasks on my own. Of course, there was the day when I made a big mistake. But my teammates supported me and showed great understanding and sympathy. Now everything is so much easier and quicker to do, and I really feel I've arrived and have settled in.
What have you already learned at INVERTO?
Freely adapted from Aristotle: A team is more than the sum of its members
Which expectations have been confirmed?
Consultants have a reputation for being pretty smart and hard working. Therefore, I expected and hoped for a work environment where commitment and goal achievement is valued. The big plus of INVERTO are the company values that have been developed. "We grow as one" implies that team spirit is always at the heart of everything we do.
What did you imagine would be different with us?
I had expected more hierarchy. But no matter which rank, whether consultant or BST, without exception everyone I have approached so far has willingly offered me support.