Interview with Larissa: The first 100 days at INVERTO
Please spontaneously describe your first 100 days in 3 words.
Dynamic
Expanding horizons
Motivating
Was there a favorite moment in your first 100 days?
The Newbie Day – it was not only exciting to have the opportunity to share experiences with all the colleagues who started in the last 6 months and to experience two days full of action. I was also thrilled to see how much effort INVERTO puts into making all new colleagues feel welcome.
How did your first 3 days go?
The first 3 days were very well organized: I was sent the agenda for the first few days before I started at INVERTO, so I knew exactly what to expect. During the first days the whole team was introduced to us, so I knew immediately who to contact if I had any questions. We started out with a colorful, international team – even today we still have close contact and are happy to see each other at events and trainings to exchange our experiences of the first days.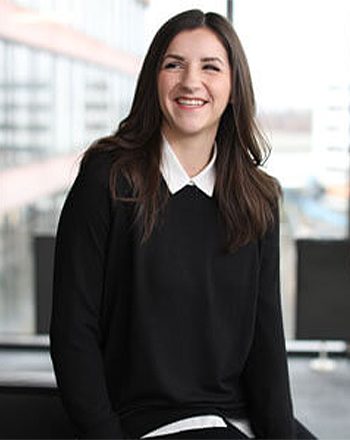 How was the whole starting phase?
It was so good that I actually have the feeling that I have been part of INVERTO for much longer.
Which expectations have been confirmed?
I applied to INVERTO because from the very beginning I had the feeling that personality counts here, and that team cohesion is very important. And that is the exact expectation that has been fulfilled: I have already had the opportunity to get in touch with many great colleagues – they are all motivated and ambitious, which also motivates me. However, happily enough, you won't find an elbow mentality here.
What did you imagine would be different with us?
The change from an industry position to management consulting was easier than I expected. On the one hand, all colleagues, no matter what position, are very helpful, and on the other hand, the many training courses I have already been able to complete also helped me.
Your first INVERTO party in 3 words?
Long, fast-paced and an evening full of good conversations
What have you already learned at INVERTO?
I have learned to adapt flexibly to new situations and different characters. Every colleague – regardless of position – contributes different experiences and perspectives to a project, thus enriching the teamwork many times over and broadening your own horizons immensely.
Please complete: INVERTO for you is very individual!