Interview with Esteban: The first 100 days at INVERTO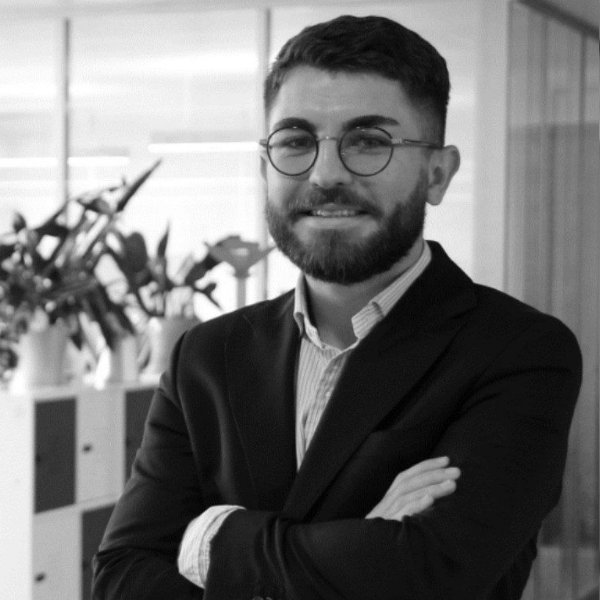 Please spontaneously describe your first 100 days in 3 words.
Was there a favorite moment in the first 100 days?
I would say the start of my first project, right in my second week. I had the opportunity to meet the team I would be working with in Vienna and spend a week on site. This facilitated my integration into the team, but also into INVERTO as a whole. I had time to ask questions, exchange ideas with one of the directors and really understand what the spirit of INVERTO is – and of course we had fun together.
What have you already learned at INVERTO?
As I said, I was quickly assigned to a project to lead. So we got into action very quickly and the learning opportunities are very extensive right from the start. Today I am working on a new project where I am leading a potential analysis with my Project Manager, which requires a lot of agility, knowledge, leadership and vision, and all this even though I am actually still new to the company. INVERTO trusts its consultants and allows them to develop from day one.
How did your first 3 days go?
The first three days were integration days and for a start in a new company I felt quite relaxed. In fact, everything was very well organised and before the first day we were informed about the process of these integration days. These consisted of various presentations of INVERTO's services, processes and ways of working, as well as the main contact persons for questions.
How was the whole start-up phase?
In my opinion, very good, because I quickly felt integrated at INVERTO and had the impression that I had even been part of the team for a long time. And I think this is even more remarkable because the Paris office had just opened. Everything was really done to make us feel part of a whole, despite the distance and the Covid situation.
What expectations have been confirmed?
The professionalism of the company. Everything is very well organised, the processes are clear, the knowledge is very well distributed so that the consultants can concentrate 100% on the projects. In addition, the projects are very varied and large.
What did you imagine would be different with us?
I could not have imagined that so much effort would be made to integrate newcomers. Moreover, at every new meeting, all colleagues took the time to greet us warmly, introduce themselves and proactively offer help when we needed something.
Your first INVERTO Party in 3 words?
Maybe only 2: "Vivaaaa Colonia".