Interview with Arturs: The first 100 days at INVERTO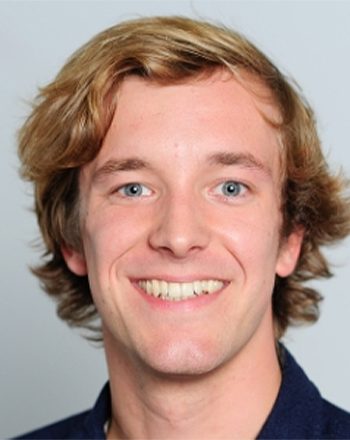 Please spontaneously describe your first 100 days in 3 words.
Welcome
Curiosity
Learning
How did your first 3 days go?
The first 3 days were the onboarding days and they were full of positive feelings and great impressions. In spite of taking place remotely, everything was well organized for a smooth, pleasant and successful start. In the first days I started getting to know the company, get impressions of its culture from inside, and had the chance to virtually gather and exchange with the new colleagues starting together with me. Furthermore, the whole INVERTO team did the utmost do make everybody feel welcomed, embraced and from the very first second being a part of the INVERTO team and family.
Was there a favourite moment in your first 100 days?
I had already one of my favorite moments on the day – 6 (a couple of days before starting at INVERTO). In "The Very INVERTO Show" (and super thankful for being invited to it even before starting at the company) there was a small competition among MDs where each of them was representing one employee they picked randomly in a raffle. Dr. Markus Bergauer picked my name and I was cheering for him like crazy in front of my PC during the game. Unfortunately, we did not get to the big prize. But the emotions were worth it.
What have you already learned at INVERTO?
The mutual respect, support and empathy between the people at INVERTO are some of the key components in the INVERTO`s success story. And these features do reflect in everyone`s attitude and in every smaller or larger activity and contribution.
Which expectations have been confirmed?
Before starting at INVERTO I heard and I was anticipating a somewhat good learning curve, a chance to work together with good professionals and apparently kind of good views from the INVERTO Vienna office. The learning curve is super strong; the colleagues are exceptionally great and the view from the office is just outstanding. And there is a milk frother in the office.
How was the whole starting phase?
From the technical and functional perspective I can only say that for me (as previously I have been only in large corporates) it has been a very well structured and organized shift into consulting business with a comprehensive introduction program. From the personal perspective – way better than one could expect during times of a pandemic.
What did you imagine would be different with us?
I started at INVERTO with a fully free mind and ready to explore, ready for challenges and ready to get surprised. And so far it has been a great journey full of amazing experiences, good surprises and fun.
Your first INVERTO party in 3 words
Full of action
More about the first 100 days at INVERTO