Stefan Süßenguth tells us about joining as a young professional and his subsequent development.
At what stage of your career did you join INVERTO GmbH?
I joined INVERTO GmbH in September 2012 as a senior consultant and am now working here as a principal.
Why did you decide to change direction and move into consultancy?
My decision to switch from industry to consultancy was driven by the possibility of cross-industry work. The dynamic working environment that results from a flat hierarchical structure and professional project teams was another key factor. The consultancy environment is also a steep learning curve and provides a varied day-to-day experience in terms of the diverse problems within changing projects and the vast amount of exchanges with both clients and colleagues. The interplay between conceptual, technical and social components, combined with INVERTO's hands on mentality, is what makes this job such an exciting challenge.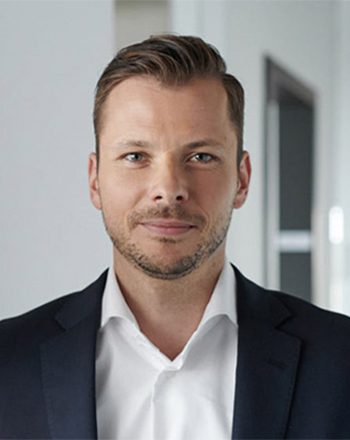 What has been your biggest success at INVERTO (so far)?
It is difficult to describe my greatest success in a single situation. In my opinion, professional success is expressed by the sum of all the things that you get done and implemented within your entire wor environment day in, day out.
In order to achieve this success, it's important to motivate yourself every day to go the extra mile. The result of this striving is usually reflected in good concepts, successful projects, satisfied customers and motivated colleagues. To master this challenge every day and constantly improve myself in it, drives me ever further.

And what was the biggest challenge?
The ongoing changing range of tasks, from client acquisition, conception of different project approaches to project execution is not only the most exciting component, but also the biggest challenge as a principal. On the one hand, it is essential to build a relationship with the client so that you convince them with your concept, build confidence and, above all, identify potential issues before they can jeopardise the success of the project. It is our goal to not only fulfil the client's requirements, but to exceed them. On the other hand, however, managing your own team is essential to every project and the key to success. I intend to support and shape my team so that each team member operates largely independently, manages and advances individual projects and guides the client in the right direction.
Finding both the optimal balance between client needs and increasing motivation to develop and strengthen team members is crucial. This is the only way we can work efficiently as a team, even when we have a heavy workload, and ensure high-quality consulting services.

What questions do clients frequently ask you?
Clients' requirements have developed rapidly in recent years. Issues such as organisational development and the related process landscape, alternative methods in relation to working with suppliers and trends in procurement and SCM are gaining more and more importance. The importance of pure cost saving projects is diminishing compared to optimising and restructuring the group's own organisation. In particular, clients require an insight into future business processes by focusing on best practice examples.
With this in mind, discussions are held about innovative supplier management and managing existing risks in terms of security of supply, price, quality, compliance or sustainability. In addition, digitalisation of the supply chain, including developments such as big data and industry 4.0, is becoming more and more of a focus for clients. Specifically, this increasing digitisation leads to the question of how procurement and supply chain management tasks will change in the future and how the client can optimise them to their benefit.

What are you doing in your current project?
I am currently working with my team on a comprehensive cost optimisation programme for production and non-production materials in a listed electronics company with 60,000 employees worldwide. As part of this project, we are analysing the entire procurement volume and developing strategies to sustainably reduce procurement costs. To do this, we look at the entire process chain of the supply chain to identify existing problems and make processes more cost-efficient at the next stage. What is challenging here is creating transparency in terms of processes in the global group structure, implementing the cost optimisation programme with a variety of locations worldwide on a tight schedule and simultaneously addressing the cultural needs of international contacts.

What is your biggest challenge when it comes to client guidance?
Client guidance means communication and performance. Using this guiding principle, we work and try to preemptively avoid points of friction. It is important to understand the client's concerns and respond to their needs. This is why we try to evaluate potential client problems before they occur and prevent them through common agreements. Ensuring the compatibility of the client's ideas with their feasibility within the project is the biggest challenge.
"My decision to switch from industry to consultancy was driven by the possibility of cross-industry work. The dynamic working environment that results from a flat hierarchical structure and professional project teams was another key factor."