"You get the freedom to shape your own career. At INVERTO people listen to you and take your project preferences into account."
We asked Nicolas Bühler about his first year at INVERTO as a consultant. He's already experienced a lot: from churrascarias in São Paulo to locked hotel doors in Paris. What's that all about? Find out in his report…

A homebody with the travel bug!
After completing an M.Sc. at Maastricht University, I joined INVERTO as a consultant. For my first assignment I spent six months working on a "homebody" project, which meant I was able to go home every night. In autumn 2016 the project was drawing to a close, and in a meeting with my INVERTO coach I was specifically asked what sort of project I'd ideally like to work on next. As someone who loves travelling (like many other young people these days), and having spent the last six months as a "homebody", I outlined my dream scenario: "An international project in the automotive industry would be ideal!"
And I was in luck, because soon after that INVERTO was able to offer me exactly what I wanted: I ended up working on a project for an international automotive supplier from Switzerland with a number of production sites all over the world. And that's where my adventure began…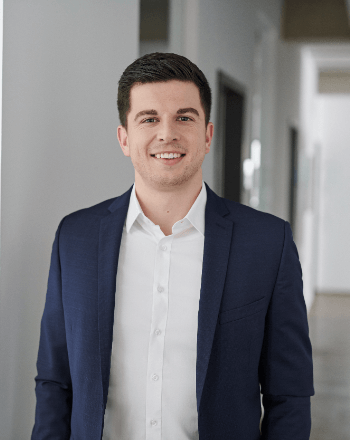 I was off to Switzerland!
At the end of 2016 our team set off to visit the customer's headquarters in Switzerland. During this phase of the project we gained an overview of the situation and requirements in order to prepare the potential analysis, in which we establish transparency with regard to the current situation and illustrate potential using benchmarks, among other things.
Next stop: São Paulo. Falar Português?
In January, I travelled with an experienced colleague to an important production site in São Paulo to analyse the purchasing and organisational processes in place there. At five o' clock on a Monday morning we set off for Brazil.
In total we spent three days at the site and five days travelling. Of course, it was a tiring journey for such a short stay, but it was very interesting and exciting and provided us with lots of valuable insights for the next stages of the project. Language barriers should not be underestimated – I felt that communication was a real challenge, and we needed translators for some of our interviews with the relevant people in purchasing and production roles.
The purchasing processes in São Paulo are not very well defined; there are fewer rules and no clear structures. Everything is a bit more casual and more relaxed. These things meant that our task of establishing transparency at the beginning of the project was a real challenge.
The unfamiliar environment was challenging too; even the traffic, which was absolute chaos, was something it took us a while to get our heads around.
I love travelling outside of work, as I'm sure many others do too. When you travel somewhere for work, of course, you don't get much time to look at all the beautiful things around you. But I was still very impressed by São Paulo: it made a lasting impression on me. I particularly enjoyed our evening visit to a churrascaria, a traditional Brazilian steakhouse, with its lively atmosphere.
By Friday afternoon we were already back in Düsseldorf. Minus my suitcase, unfortunately! I realised that lost luggage is also part and parcel of the life of a consultant. My suitcase had got lost in transit when we changed planes in Amsterdam, and it didn't make it back to Cologne until Sunday.
Team power needed: brainstorming workshop in Cologne
Back in the Cologne office, there was an internal workshop on the agenda. An experienced team of consultants, project managers, principals and managing directors with a high level of expertise in the fields of global sourcing and intercultural communication had been assembled with the goal of deciding how to structure the rest of the project and coming up with an efficient strategy for it.
During the workshop, we shared experiences from the different geographical regions and discussed how to move forward. The collaboration between colleagues at INVERTO is fantastic, and so I found the workshop very exciting. As a consultant, I was the youngest in the team and because I'd been working on the "homebody" project before, I hadn't had much chance to gain intercultural experience. But my ideas were well received and we were all able to draw inspiration from each other, regardless of our position in the hierarchy. That day, I got a real sense of the friendly culture and team spirit that exists at INVERTO, not just within small project teams but across the whole company. My next trip, as part of the "EU" team and as support for the "South America & Middle East" team, was a visit with my teammates to Bursa in Turkey.
Turkey and France – et voila
On the way to Bursa I felt slightly uneasy due to the current political situation in Turkey. Once we got there, however, I was pleasantly surprised both by the warm Turkish hospitality and by the huge industrial city of Bursa. We looked at the production site, and every day we had interesting in-depth discussions with the staff who worked there. In the evening came our well-deserved reward: the fantastic local Turkish cuisine.
After a stopover at home in Cologne, we went on to visit a production site in Paris. We spent the day establishing the status quo and in the evening we headed back to our hotel, which was located just outside Paris. It was a nice little hotel in a suburb where the streets were completely dead from 6pm onwards. Although it had been a tiring day, we headed out for dinner in a neighbouring suburb before retiring to bed. When we returned at about quarter to ten, the hotel's shutters were closed and the doors were locked. There was no code to open the door like there usually is in big hotels. After wandering aimlessly around the outside of the hotel for about half an hour, and wondering whether we should just go and check into another hotel without our luggage, we gave it one last try. Finally, somebody answered the phone. "Ouvrez la porte," I just about managed to say with my very limited French. A few minutes later, the hotel door opened at last. We fell into bed, exhausted – not a particularly enjoyable adventure, but one that amused our colleagues no end. I can laugh about it now!
Overall, it was an incredible experience. I found the project hugely enriching both personally and professionally. Every trip, every interview, and all of our workshops were absolutely worth it: the customer was really pleased with the results!