International growth: Malte's road to Sweden
INVERTO has long been a well-established name in consultancy, particularly in Germany, Austria and Switzerland. Over the past few years, we have also been expanding across Europe. Scandinavia is an exciting and promising prospect in this regard. Malte Böhmke (a senior consultant), has gone to work in Sweden, where he has done a great deal to contribute to INVERTO's international success. Here you can learn more about Malte's career path, and his experiences with INVERTO's Swedish clients.

After completing my Master's degree in Denmark, specialising in business and law, I knew I didn't want to commit myself to any particular sector straight away. It was important for me to familiarise myself with different sectors and companies first. I already had some initial experience in the fields of procurement and supply chain management, thanks to various internships I undertook during my studies. That was what really made me want to work for an international consultancy focusing on procurement and SCM. I joined INVERTO in the spring of 2016, and after just a year and a half I was promoted to the role of senior consultant.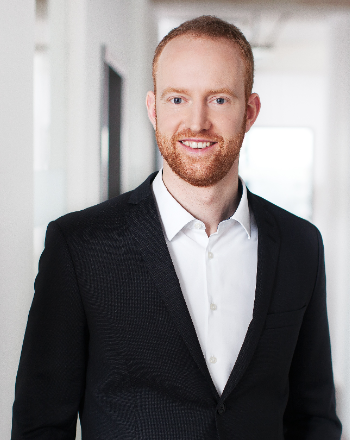 Challenging first steps
Even as a student I'd been keen to have a varied career, and to find a job that would combine different sectors and business areas: that ambition was fulfilled in both of my first project assignments. For the first project, I worked on optimising the use of personnel services at a chemical manufacturer. The second client I worked for is one of the biggest international retail companies in Germany. I was given complete independence in dealing with procurement for their telecommunications division. Negotiating new contracts across Germany for our client as part of this project was a challenging and very instructive experience, and I'm really grateful for it.

Dream project in Scandinavia
Although both these project assignments also involved foreign trips and lots of international communication, I pushed early on for a project placement abroad, specifically in Scandinavia. I actively made my superiors aware of my preference. INVERTO recognised the value that my experiences in Denmark, as well as my Swedish language skills, could contribute to my current project and so, myself and my team have been working temporarily in the Swedish city of Örebro, 200 km from Stockholm.
This client is a maintenance company for rail vehicles. For this project, I'm able to draw on my experience of procurement personnel services, but I also get the opportunity to learn about new topics, such as warehousing and logistics.

Don't miss 'fika'
I've learned from experience that personal interaction is very important to the Swedes, and can be an essential part of many management decisions. This also means I get to join in with 'fika' whenever it is possible! Fika means drinking coffee together, and is an established ritual for the Swedes both personally and professionally. We quickly realised that fika was also very important to our client, and that we should use this daily shared break-time for networking. It's an excellent opportunity to strengthen the client relationship and discuss issues in a slightly more relaxed context.
The project work in Sweden is an enlightening experience for me in every respect. Both professionally and culturally, I'm learning and developing every day – and I'm already excited about my next foreign project. I'm looking forward to lots more projects in exciting countries and cultures.